TRSA Rolls Out Hygienically Clean Consulting Services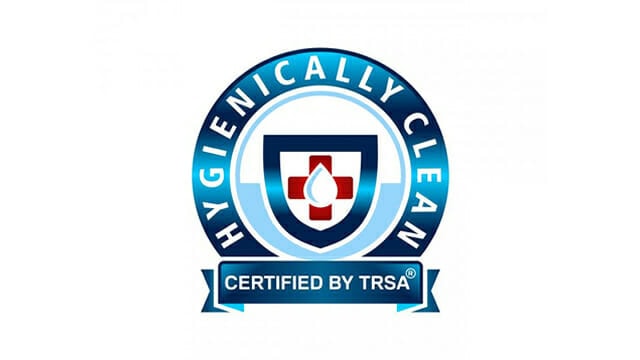 TRSA recently announced a partnership with Six Disciplines Consulting Services to offer consulting services for obtaining Hygienically Clean certifications.
"I have heard from textile service operators looking for guidance on the process of obtaining Hygienically Clean certifications," said Kevin Schwalb, TRSA's vice president of government relations and certifications. "We are glad to partner with Six Disciplines to offer operators the services necessary to help with the process."
For their part, Six Disciplines will offer several levels of service:
Pre-Audit Consultation and Report

One-day site visit as mock inspection
Review of quality-assurance (QA) manual
Report on recommended actions

Program Element Assistance

Review existing standard operating procedures (SOPs)
Development of new SOPs
Gap analysis of requirements and recordkeeping

Complete Program Design and Implementation

Turnkey service
Complete compilation of QA program and manual, including forms, records, checklists, etc. as will be required documentation for a Hygienically Clean inspection
Other services on request: training, follow-up and project management
The program will be led by Audrey Carmichael of Six Disciplines Consulting Services. She is a lead consultant, and will be responsible for coaching and offering strategic advisory services. Carmichael is a certified Lean Six Sigma Black Belt and a certified ASQ Quality Auditor. She brings more than 25 years of experience in light manufacturing, product development, technical communications, QA management and continuous improvement to this role. As a full-time Lean Six Sigma Black Belt, she led and coached improvement projects in production and business processes to eliminate waste and produce more consistent outcomes.
Prior to joining Six Disciplines Consulting Services, Carmichael was the global director of quality assurance for Canberra, an international business unit of AREVA, a leader in the energy industry. Canberra designs and manufactures radiation-detection instrumentation. In the first half of her career, she held various management and technical positions at VEGA, a manufacturer of process instrumentation equipment. Carmichael resides in Columbus, OH, having recently relocated from Connecticut. She is a graduate of Wright State University with a bachelor's degree in physics, and graduate work in journalism from Ohio State.
Please contact Angela Freeman (afreeman@trsa.org or 703.519.0029, ext. 111) at TRSA or Audrey Carmichael (acarmichael@sixdconsulting.com or 614.381.1140) of Six Disciplines for more information.