TRSA Sets 2018 Event Schedule
TRSA's 2018 event calendar will offer many of the same popular formats that have attracted managers and executives of linen, uniform and facility services companies to TRSA professional development activities in recent years – with two new Summits added into the fold for next year.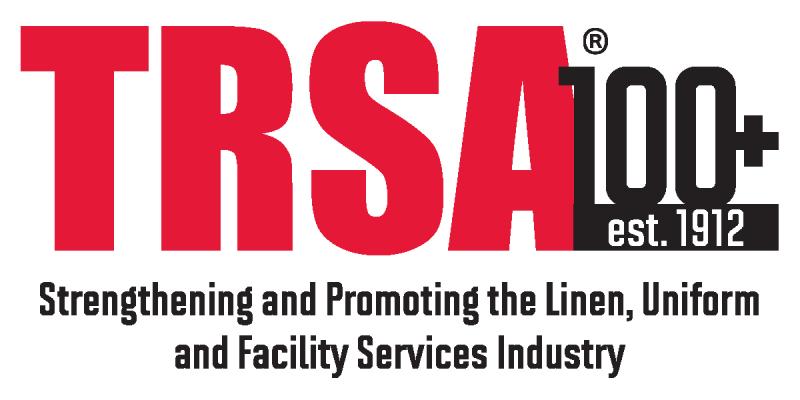 Eleven events are now scheduled, including the new Leadership Summit in June in Rosemont, IL (Chicago O'Hare Airport) plus four other Summits, three Conferences and three Educational Institutes following formats staged in 2017 and previously. Yet to be scheduled is a planned sixth Summit (Marketing and Sales), likely to take place in early December 2018.
Each Summit is typically focused on management of a single aspect of industry operations. Returning in its twice-yearly format is the Production Summit & Plant Tours, where attendees discuss and view process improvements to increase laundry throughput and productivity. Typical attendees of this event, set for February in Anaheim, CA, and September in Philadelphia, are production executives/managers and company owner/operators.
Returning in 2018 after its 2017 premiere is the Second Annual Workforce Management Summit (human resources, health and safety) paired with the Seventh Annual Safety Summit in May in St. Louis.
The Leadership Summit is premiering in response to TRSA members' interest in an event providing education for and interaction among well-established leaders, young executives and emerging leaders. The Third Annual Marketing & Sales Summit, returning after its last appearance in 2014, will feature presentations that support attendees in capitalizing on industry market growth, retaining and recruiting management/staff and learning from other industries.
These conferences address multiple areas of operations and appeal to a wide range of individuals in various executive/management functions. The 106th Annual Conference (October, Napa, CA) will provide keynote speakers, industry updates and other presentations to guide everyday executive decision-making as well as corporate culture development.
The Eighth Annual Leadership & Legislative Conference (March, Washington, DC) will send participants to Capitol Hill for meetings in congressional offices. Special this year: the presentation of the 2017 TRSA Lifetime Operator Achievement Award to Ronald Croatti, UniFirst Corp. (posthumously) and TRSA Maglin-Biggie Lifetime Associate Achievement Award to James Pellerin, Pellerin Milnor Corp.
On the agenda for both the Annual Conference and Leadership & Legislative Conference are TRSA committee meetings, where members prompt TRSA to act on the operational and management issues that benefit them the most. Committees create professional development programs, research projects, certification standards, industry customer outreach and publications, videos and webinars.
The Seventh Annual Healthcare Conference (November, Charlotte, NC) is the premier and largest event covering laundering for all types of medical facilities. At this event, participants improve their grasp of practical techniques and operations/financial trends through information-sharing and networking with TRSA members, who process more than 90% of North American acute and specialty medical laundry.
Institute programs return in August at the University of Maryland (Hyattsville, MD) with the 54th Annual Executive Management Institute (EMI) and the 29th Annual Production Management Institute (PMI). The 26th Annual Maintenance Management Institute (MMI) is set for September in Philadelphia with the Production Summit & Plant Tours there. Appropriate for new and experienced managers, TRSA Institutes provide training in management principles and technical practices from the industry and businesses at large.
Further details on all events, including sponsorship information, are available from Salita Jones at sjones@trsa.org or 703.519.0029, ext. 108.
TRSA 2018 PROFESSIONAL DEVELOPMENT CALENDAR
February 21-22
Production Summit & Plant Tours
Embassy Suites, Anaheim, CA
March 21-22
8th Annual Leadership & Legislative Conference
Sheraton Pentagon City Hotel, Washington, DC (Arlington, VA)
May 16
2nd Annual Workforce Management Summit
Embassy Suites St. Louis Downtown, St. Louis
May 17
7th Annual Safety Summit
Embassy Suites St. Louis Downtown, St. Louis
June 13
Leadership Summit
Hilton Rosemont, Rosemont, IL
August  5-9
54th Annual Executive Management Institute (EMI)
University of Maryland, Hyattsville, MD
August 5-9
29th Annual Production Management Institute (PMI)
University of Maryland, Hyattsville, MD
September 25-26
Production Summit & Plant Tours
Embassy Suites Philadelphia Airport, Philadelphia
September 26-28
26th Annual Maintenance Management Institute (MMI)
Embassy Suites Philadelphia Airport, Philadelphia
October 15-17
106th TRSA Annual Conference
The Meritage Resort & Spa, Napa, CA
November 28-29
7th Annual Healthcare Conference
Embassy Suites Charlotte – Concord/Golf Resort & Spa, Charlotte, NC
December
3rd Annual Marketing & Sales Summit
Date, Location TBA