TRSA Webinar Provides Government Relations Updates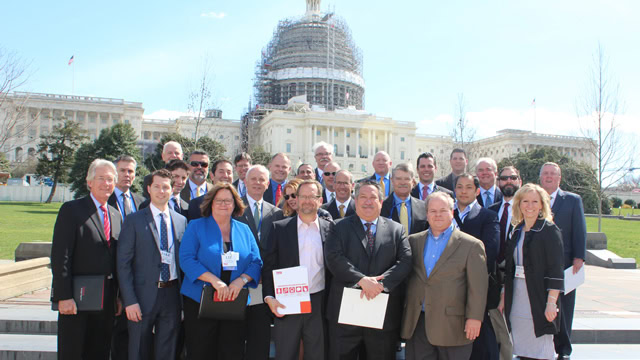 TRSA recently held a live webinar titled "TRSA Advocacy Efforts and Policy Update" to discuss federal and state legislative and regulatory issues, how they impact the linen, uniform and facility services industry, and provide updates on TRSA's efforts to advocate on behalf of the industry at both the state and federal levels.
The webinar was hosted by Kevin Schwalb, TRSA's vice president of government relations and certifications. He was joined by Jesse Ancira, TRSA's Texas legislative counsel; R.J. Cervantes, TRSA's California legislative counsel; Bill Spencer, TRSA's federal legislative counsel; and Paul Thomas, TRSA's New York legislative counsel.
Legislation and regulation discussed at the federal level included the following:
DOL/FLSA Joint-Employer Proposed Rule
United States Infrastructure Plan 2019
Updates were provided for the following state-level initiatives as well:
California AB 129 – Microfiber Pollution
California SB 732 – Special District Tax
California Schools and Local Community Funding Act of 2020
Indiana Wage Assignment Act Reform/SB 99
New York Congestion Pricing
Texas Franchise Tax Reduction/HB 1089
TRSA recently scored major victories by killing off California AB 129 before it reached a committee vote, getting Indiana SB 99 signed into law by Gov. Eric Holcomb (R) and moving Texas HB 1089 through the Texas State House of Representatives by a resounding vote of 139-4.
TRSA has an on-demand learning library that will allow you to "live stream" all of the association's webinars, including this latest edition. TRSA members can purchase webinars, and other training and educational resources at a reduced member price. Visit www.trsa.org/ondemand to go to TRSA's On-Demand Learning portal to view this webinar and more.
For more information on TRSA's government relations initiatives at both the state and federal levels, contact Schwalb at kschwalb@trsa.org.