Leadership Summit Keynoters to Explore the Workplace Impact of Gen Z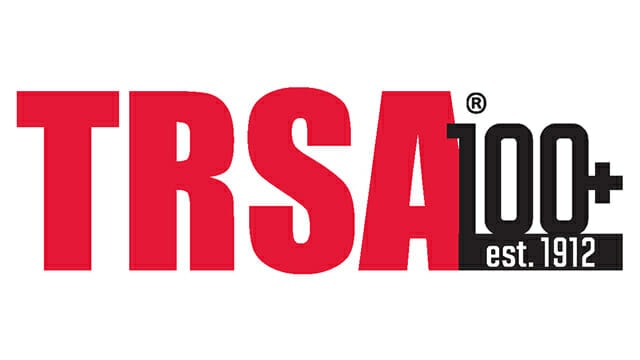 TRSA will travel to the Chicago area this summer with the hosting of its Third Annual Leadership Summit on July 15 at the Hyatt Lodge at McDonald's Campus, Oak Brook, IL. This summit will offer unique opportunities for CEOs/executives, next-generation executives and emerging leaders to learn and collaborate candidly through peer-level session tracks. Also featured are several opportunities for networking both with peers and the attendees of the other featured tracks. Executives seeking to build a solid leadership team should bring their next generation executives and emerging leaders to this professional development opportunity.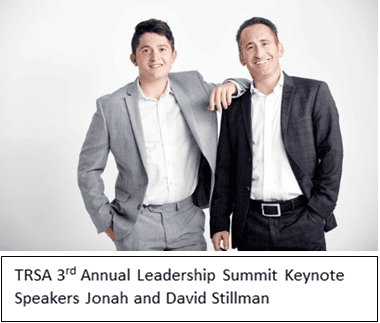 Reaching and relating to the newest generation in the workforce (Gen Z) can be challenging for many. Explore what this generation is really about with keynote speakers Jonah and David Stillman, a father-and-son Gen X/Gen Y duo, who will kick off the morning session with an address titled, "Make Way for Gen Z!"
The Stillmans are the coauthors of Gen Z @ Work, which offers critical insights into what makes this up-and-coming generation tick. They've extensively researched Gen Z, and they'll explain why dismissing this young generation could imperil your business growth. Gen Z leadership already is having a workplace impact as markets evolve. For this generation (born 1995-2015), the line between the physical and digital worlds is increasingly blurred. However, they're also a "do it yourself" generation: driven, competitive and willing to work harder than others to succeed.
Following the Stillmans' presentation, attendees may choose from three concurrent breakout sessions with separate tracks for CEO/Executive, Next-Generation Executives and Emerging Leaders:
CEO/Executive Track workshops:

The Elements of Value: Building Trust, Loyalty and Engagement with Customers, Employees and Shareholders with John Brandt, CEO and founder of The MPI Group and a former editor-in-chief of Industry Week & Chief Executive
Sustainability Panel including Randy Bartsch, chairman and chief executive, Ecotex Healthcare Linen Service and Charles Crowell, director of Strategy, Millliken & Co.
The Modern Workforce Deserves Modern Thinking with Don Sandel, executive facilitator, DX Learning
Succession Planning with Steve Cosgrove, founder and president, Cosgrove Partner
Next-Generation Executives:

Emotional Intelligence Assessment and Workshop with Eric Kurjan, president, Six Disciplines Consulting
Zap the Gap: Managing a Multi-Generational Workforce with Meagan Johnson, generational expert
Family Business Dynamics: Success Stories with David Potack, president, Unitex; and John Clark, CEO, Prudential Overall Supply
Emerging Leaders:

The Importance of a Positive Mindset and Positive Recognition in the Workplace with Kyle Swanson, executive facilitator, DX Learning
Improving Your Negotiation Skills with Dan Farnsworth, vice president, sales, Leonard Automatics
How to Get Buy-in From Those You Lead
Tips for Management Success with J.R. Ryan, president, Meese
General session discussions include an update on issues involving government affairs with TRSA's Vice President of Government Relations Kevin Schwalb, and the closing panel offering the latest on the COVID-19 pandemic: COVID-19: How Did the Industry Respond…and How Do We Recover? Facilitated by TRSA President and CEO Joe Ricci, panelists include Jim Buik, president, Roscoe Co., and chairman, TRSA; Jim Cashman, president, ImageFirst; P.J. Dempsey, president, Dempsey Uniform & Linen Supply Inc., and others.
Summit attendance is limited to 125, with early registration discounts being offered through June 5, 2020. Since the nature of this event is to bring a team from your company, the third registration is free when processed with two paid registrations. For additional details on the discount, contact Meredyth Ellington, mellington@trsa.org or 877.770.9274 ext. 100. Detailed brochure and speaker bios available at www.trsa.org/leadershipsummit