TRSA's Reception: Golf, Socialize and Have Fun!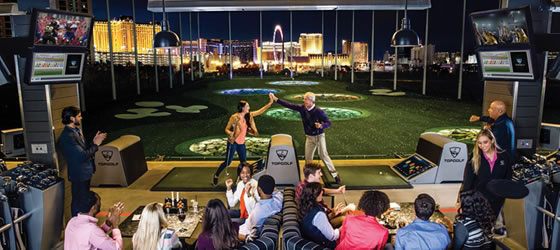 TRSA's Clean Show Welcome Reception at Topgolf Las Vegas, 5:30 to 7:30 p.m. June 4, will entertain you even if you never tee up on the driving range.
The multi-level entertainment venue offers other games and numerous bar and lounge areas to socialize/network with industry peers. Topgolf will attract the traditional audience drawn to the TRSA Welcome Reception at the show: national, regional and independent operators and associates serving the food & beverage (restaurant), healthcare (hospital and outpatient), hospitality (hotel/lodging) and industrial (all other) markets.
You'll meet individuals devoted to TRSA's legacy of facilitating the exchange of information to create an environment of cooperation and collaboration to expand and protect the linen, uniform and facility services industry – while sharing the best of Topgolf's impressive food and drink menu!
So whether you choose to swing to your heart's content on the climate-controlled driving range, playing games with balls that score themselves or just want to relax and talk, register today for the Welcome Reception (Clean Show Open) as part of TRSA's Clean Show Experience, www.trsa.org/cleanshow.