TXCA & CLE Show Set for Sept. 25-27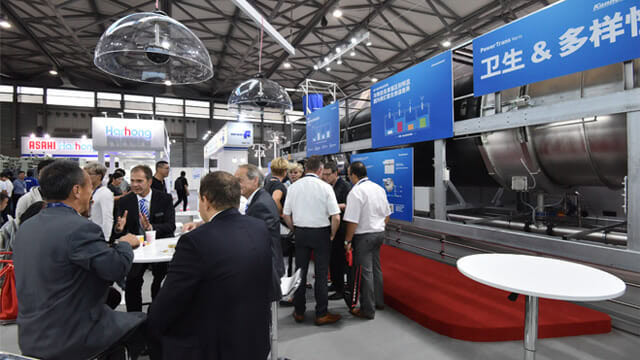 The first edition of the combined Texcare Asia and China Laundry Expo (TXCA & CLE) is expected to welcome approximately 25,000 visitors across 322,917 square feet (30,000 square meters) at the Shanghai New International Expo Centre. Over 250 exhibitors from 20 different countries and regions will make an appearance at the Sept. 25-27 show in order to connect with customers and industry professionals, according to a news release.
Over the course of three days, TXCA & CLE 2019 will serve as a one-stop sourcing platform for industry stakeholders from the entire textile care supply chain. Both visitors and exhibitors will benefit from the business opportunities during Asia's most influential international exhibition for laundry equipment and technology. Participants can connect with industry stakeholders, gain insights in market trends and build their network in China and abroad.
During the previous editions of the Texcare Asia show and the China Laundry Expo, numerous local and international brands gathered to showcase their latest products and technologies, including, but not limited to laundry, dry cleaning, folding, ironing and dyeing. After the merger, TXCA & CLE continues to receive great support from previous exhibitors. A number of key brands have already confirmed booth space, including Alliance, BÖWE, Chuandao, Datamars, Ecolab, Electrolux, JENSEN, Kannegiesser, Kreussler, Miele, Oasia, Sailstar, Sea-Lion, Vega, Weishi and many more.
One of those key brands and a loyal exhibitor of the Texcare Asia show and the China Laundry Expo, Sea-Lion, is excited about the show. "We decided to participate in this year's exhibition a long time ago and will showcase our latest products," said Hong Chen, CEO of Jiangsu Sea-Lion Machinery Co. Ltd. "Through TXCA & CLE, we can also present the latest achievements of Sea-Lion to the industry and expand our global vision, exchange knowledge about the latest technologies and learn from others to facilitate industry communication."
TXCA & CLE is an annual event organized by the China Laundry Association and the China Light Industry Machinery Association from the industry, as well as Messe Frankfurt (Shanghai) Co. Ltd. and Unifair Exhibition Service Co. Ltd. To find out more details about the show, visit txca-cle.com or email txcacle@china.messefrankfurt.com.