UK Association Chief Steps Down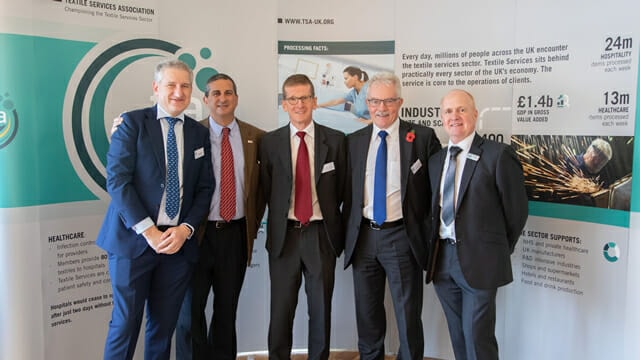 Philip Wright, CEO of the United Kingdom's (UK) leading laundry trade group, the Textile Services Association, is leaving the organization to pursue other career interests, according to a TSA news release.
"I have enjoyed my time at the TSA, and hope I have helped raise the profile of this hidden but critical sector," said Wright, who was named CEO in July 2016. "After two and a half years, I feel it is time for me to return to work in science, technology and education, but wish the TSA and its members the best for the future."
TSA Board Chairman Charles Betteridge expressed gratitude to Wright for his services on behalf of the organization. "The board wishes to thank Philip for his work at the TSA, which has progressed as an organization and become more visible with key external stakeholders."
In one recent example of a TSA effort to raise its profile, the association hosted a reception at the House of Commons several weeks ago that drew a number of members of Parliament who learned about the economic impact of the UK laundry industry.  For example, the laundry industry in Britain employs roughly 34,400 people and contributes £1.86 billion ($2.5 billion) to the nation's economy, while processing approximately 53 million textiles per week.
The event at the Parliament building in central London drew other international textile service leaders, including TRSA President and CEO Joseph Ricci, Anthony Kingsley of the Laundry Association of Australia; Robert Long, secretary general of the European Textile Services Association, and Betteridge, who's also a vice president at Christeyns, a Belgium-based laundry chemical supplier.
TSA officials currently are considering an interim CEO to fill in for Wright, in lieu of a search for his successor. An announcement on the interim appointment is expected shortly. Click here and here for details.