UK Prison Labor Program: Giving Inmates 'Second Chances'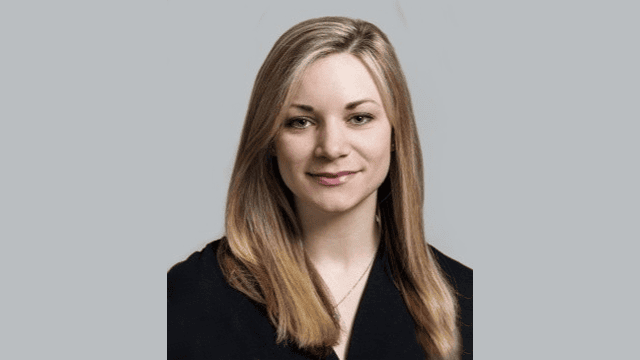 While laundry operators in the U.S. have long pursued outreach efforts with local or county jail authorities to access inmate labor, the association representing linen, uniform and facility services operators in Great Britain recently has taken this idea a step further with a national initiative that they've dubbed, "Giving People a Second Chance."
Launched in 2019 and placed largely on hold during the COVID-19 pandemic, the TSA's Second Chance program includes a partnership with the "New Futures Network," a program affiliated with His Majesty's Prison and Probation Service (HMPPS). The goal of this TSA initiative is to develop a coordinated framework for providing training and support to inmates to prepare them for jobs in commercial laundries upon their release. In some cases, these inmates are already working in prison laundries. They also may qualify for work-release programs, known in the United Kingdom (UK) as Release on Temporary Licenses (ROTL). This option allows select inmates to work during the day and return to prison after their shifts. This arrangement works well for laundries that are located close to a prison facility. Ordinarily, the inmate is expected to meet the costs of meals and travel to and from work. Sometimes, if more than one inmate is working, prison authorities may provide a minibus to transport them. In other cases, an inmate may drive a personal vehicle.
While the experience levels of inmate laborers varies, some who've worked in UK prison laundries are familiar with modern equipment, including tunnel washers, says Emma Andersson, the TSA's director, finance and membership.  "They already have a lot of laundry skills, which a normal person off the street wouldn't have," says Andersson, who attended last month's TRSA Legislative Conference in Washington, DC. During that event, she discussed the Second Chance program with Textile Services Weekly. Andersson says roughly a dozen inmates and former inmates have taken advantage of the TSA initiative and the HMPPS' New Futures Network.
The need for this program in the UK is acute because the country is facing a severe labor shortage. Laundries in particular lost a lot of employees when the UK broke off formal ties with the European Union (EU) in December 2020. This resulted in restrictions on immigration with EU countries, particularly those in Eastern Europe whose citizens had previously filled numerous jobs in the UK linen, uniform and facility services industry.
One potential downside of working with prison labor, Andersson says, is that inmates and ex-inmates typically are used to a more relaxed pace than in a commercial-laundry setting. "The biggest difference, I suppose is that they won't be used to the speed of work," she says. "Because obviously when you're working in commercial laundry you're working to hit (productivity) targets, you're working to get deliveries out, whereas in a prison they want to keep you busy."
Nonetheless, TSA member companies, including Johnsons Hotel Linen (also a TRSA member) have embraced this opportunity to gain an extra source of labor, while simultaneously giving back to the communities that they serve across the UK. "I've seen so many success stories come out of it, I would recommend it to all laundry companies," said Rebecca Morgan, head of HR at Johnsons Hotel Linen.
When an inmate's term expires, the New Futures Network can help arrange interviews with prospects to place them in laundry industry jobs. This gives ex-offenders a chance to contribute to a company's success, while starting a new chapter in their lives. A TSA brochure describes the program as a "win-win" by giving companies access to labor, while benefiting the broader society. Readers with questions about the TSA's efforts in this area may contact Andersson at emma.andersson@tsa-uk.org.