UniFirst Earns 2021 OH&S Award for Armorex FR Coveralls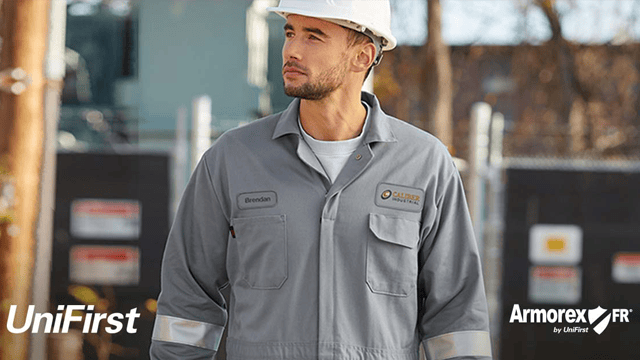 UniFirst Corp., Wilmington, MA, recently received the Occupational Health & Safety's (OH&S) 2021 Platinum Industrial Hygiene Award in the Protective Clothing category for the company's Armorex FR® (Flame Resistant) Enhanced Visibility Coveralls, according to a news release.
The Occupational Health & Safety Industrial Hygiene Awards honor outstanding product development achievements of health and safety manufacturers. These renowned products or services are considered particularly noteworthy not only for their ability to protect customers, but also for their ability to improve industrial hygiene. An independent panel of judges reviewed and scored each entry, with the judges' combined scores determining the winners of each category.
"UniFirst is honored to be recognized for our workwear safety line of Armorex FR Enhanced Visibility Coveralls," said Adam Soreff, director of marketing and communications for UniFirst. "As part of our commitment to our customers and uniform wearers, we're continually striving to offer garments that are comfortable, functional and help keep workers safe on the job. These uniform coveralls offer all these attributes and have emerged as one of our more popular offerings."
Due to an increasing need for high-quality industrial hygiene information and a lack of in-person opportunities, OH&S premiered its Industrial Hygiene Virtual Summit last year. To kick off 2021, OH&S launched the Industrial Hygiene Awards, providing an additional opportunity to spread the news about industrial hygiene.
"This contest is just one of the many ways we have highlighted outstanding industrial hygiene products," said OH&S Editor Sydny Shepard. "It is our hope in these continuously trying times that the Industrial Hygiene Awards will bring more information, awareness and safety to employers and employees."
To read the release, click here. For a full list of award winners, click here.