UniFirst – Growing Forward Despite COVID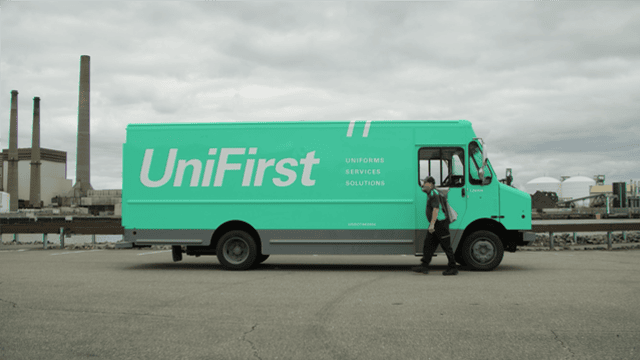 UniFirst President and CEO Steven Sintros said in a recent interview that his company, a leading workwear provider across North America, is moving forward with expansion plans, even as it keeps precautions in place to protect staff and customers from the COVID-19 virus, including the delta variant that's generating concerns worldwide.
When asked whether the recently issued new guidance from the Centers for Disease Control and Prevention (CDC) calling for vaccinated people to wear masks indoors in areas with high infection rates could put a drag on the economy, Sintros said he's cautiously optimistic regarding near-term prospects.
"Well, that's the big question," he said. "I think that the energy behind the business community is going to be to try and persevere, so it really depends on how things develop. I think right now, even with the new guidance, that the CDC is not saying, 'Don't go to restaurants.' They're not saying, 'Don't go to ball games.' They're not saying, 'Don't send your kids back to school.' They're just saying, 'We think, whether you're vaccinated or not, we should consider wearing masks.'"
For its part, UniFirst is continuing precautionary measures at its 85 plants across North America, including temperature checks and mask use. While they have relaxed the mask mandate for vaccinated employees, they're now evaluating the new CDC guidance calling for the wearing of masks in indoor settings in jurisdictions where the delta variant of COVID-19 is having a major impact. Some areas, such as Los Angeles County, have already mandated masks for vaccinated people. UniFirst management had hoped to step back from the restrictions, but protecting staff remains their key priority. "Like everybody else, we're hopeful that we can start to migrate away from those things, but we're trying to be prudent about it," Sintros said. "Obviously, to take care of our employees and customers has been front of mind since the beginning of the pandemic." Click here and here for more information on the CDC's latest guidance.
Meanwhile, UniFirst is moving ahead with expansion plans, including the recent grand opening of a 64,000-square-foot (5,945-square-meter) plant in Hammond, IN. Two additional plants, in Chattanooga, TN; and Syracuse, NY, are slated to come online later this year and in 2022, he said. While the pandemic imposed temporary delays to these projects, they were brief. "We might have paused them for a month or so, because there were some challenges around getting people to continue to do the work," Sintros said. "But pretty soon after things started to recover, we said, 'Look, we're going to forge ahead. We're financially stable.'" Sintros added that both he and Executive Vice President Cynthia Croatti attended the July 21 opening of the Hammond plant, which he called a "a great event."
As for economic trends since the worst days of the pandemic last summer, Sintros said that while the uniform sector, including UniFirst, was affected by the downturn, its impact was less severe than the hit taken by other sectors such as hospitality and food-and-beverage (F&B) laundries. However, Sintros also said that "Over the course of the last six months, we've seen a steady recovery of our business."