UniFirst Names 2020 Scholarship Recipients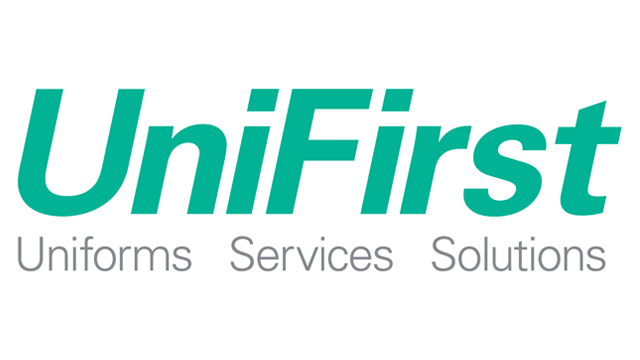 UniFirst Corp., Wilmington, MA, recently announced the 2020 recipients of the company's Aldo Croatti and Ronald D. Croatti Scholarships, according to a news release.
"UniFirst has always put an emphasis on helping progress the careers of our valued team partners," said Steven Sintros, president and CEO of UniFirst. "Helping members of our UniFirst family accomplish their educational goals has been a longtime tradition at our company, firmly established by our founder, Aldo Croatti, and later solidified by his son and former CEO Ron Croatti. These scholarship programs allow us to carry on the legacies of our past leaders."
The Aldo Croatti Scholarship, established in 2004 to assist children of UniFirst team partners in their academic pursuits, is named after Aldo Croatti, who founded UniFirst in Boston in 1936. Since the scholarship was established in 2004, UniFirst has granted nearly $400,000 to worthy scholars.
Each year, 12 Aldo Croatti Scholarships are awarded to students enrolled or enrolling in full-time undergraduate studies at an accredited two- or four-year college or vocational/technical school. Applications are open to children of full-time UniFirst or UniFirst subsidiary team partners who have a minimum of one year of employment with the company.
The 2020 Aldo Croatti Scholarship recipients, who collectively received $24,000 toward their education goals, include:
Abbygale Allen, Pikeville, NC, Wake Technical Community College
Courtney Anthony, Lower Burrell, PA, Shenandoah University
Kathy Bui, Calgary, AB, University of Calgary
Caleb Gramm, Horton, MI, Lansing Community College
Marisa Hamman, Salem, NH, University of New England
Ryan Haney, Nashua, NH, Southern New Hampshire University
Liliana Hernandez, Compton, CA, University of California – Irvine
Madison Lowder, Davidson, NC, Wingate University
Hannah Mertz, Salina, KS, Hutchinson Community College
Mia Rivera, Haslet, TX, Texas Tech University
Hunter Rooney, Hollywood, MD, Towson University
Cortlyn Wolfe, Topeka, KS, Baker University
The Ronald D. Croatti Scholarship was named after Aldo's son, Ronald Croatti, who took over executive leadership of the company from 1991 until his passing in 2017. This scholarship offers financial assistance to full-time UniFirst team partners who enroll in full- or part-time undergraduate or graduate study at an accredited two- or four-year college or vocational/technical school for an entire academic year. Since its establishment in 2015, UniFirst has provided about $170,000 worth of these scholarships.
The Ronald D. Croatti Scholarship recipients, who collectively received $36,500 toward their education goals, include:
Bob Bastien, Columbus, OH, Columbus State Community College
Brandon Craft, Concord, NC, Purdue University Global – Indianapolis
Todd Culberson, Ooltewah, TN, Bryan College – Dayton
Lisa DeNicola, Saugus, MA, Salem State University
Kelly Fairchild, Summerfield, FL, Grand Canyon University
Sarah Gillis, Wilmington, MA, Southern New Hampshire University
Robert Keiser, Seabrook, NH, Southern New Hampshire University
Alexis Maddox, Owensboro, KY, Brescia University
Christopher Mercado, Glendora, CA, Western Governors University
Cody Moore, Anaheim, CA, West Texas A&M University
Lakeisha Sherman, Owensboro, KY, Owensboro Community Tech College
Robert Shumway, Houston, TX, Houston Community College System
Michael Wright, Matthews, NC, Rivier University
"I'm honored to receive this scholarship," said Ronald D. Croatti Scholarship recipient Michael Wright. "Four years ago, when I was awarded the general manager position at UniFirst–Charlotte, Ron told me he expected two things from me. The first was to treat our fellow team partners like family and the second was to continue my education. To learn more about business and to be the best leader I could be. I hope he would be proud of how I have treated our Charlotte team partners and that I'm also going back for my MBA to continue my business understanding and contribute to our company's success."