Unitex Donates 3,000 Lbs. of Linen to War-Torn Ukraine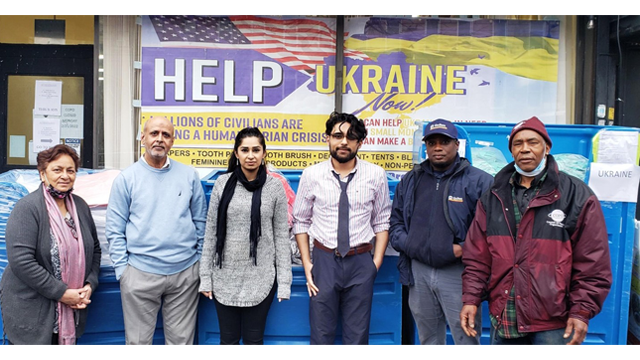 As the tragic situation in Ukraine continues with no end in sight, Unitex was contacted by a long-time customer, Doctors Royzman & Poznyansku of United Dental, who are working with an organization called the Council of Peoples Organization (COPO) that are collecting donations to send to the people of Ukraine. The Coney Island, NY-based organization asked if Unitex would be able to donate linen items.
General Managers Bill Anthony, 10A New Brunswick, NJ; Tommy Huszar, 10B New Brunswick, NJ; and Len Zaccagnino, Mount Vernon, NY, coordinated to collect over 3000 lbs. of linen to donate. A special delivery was made to Brooklyn by Unitex driver Shawn Ellis to deliver the linen that will be shipped off to Ukraine.
"We have all been truly saddened by the devastation and suffering we are seeing and anything we can do to assist we are more than glad to do," said Unitex President David Potack. "Our thoughts and prayers are with the people of Ukraine and we hope an end to this awful war is near."