Unitex President Receives Leadership Excellence Award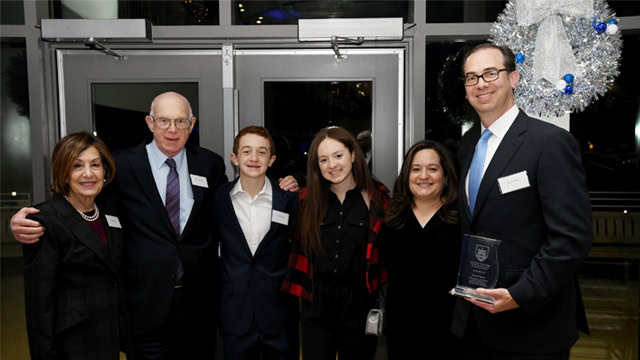 David Potack, president of Unitex, Elmsford, NY, recently received the Joseph A. Bonura Award for Leadership Excellence from Mount Saint Mary College. This award recognizes individuals or organizations whose professional accomplishments and approach to management reflect the same commitment to quality, concern for neighbors and shared prosperity that have exemplified the career and character of local restaurateur Joseph A. Bonura, according to a news release.
"David's dedication and commitment to Newburgh (NY) and Hudson Valley reflect the best of Mount Saint Mary College's vision for service and community engagement," said Dr. Jason N. Adsit, president of Mount Saint Mary College.
There is no question that community is very important to Potack, the release noted. As the treasurer of the Newburgh Community Land Bank (a not-for-profit community-based program), a member of the Yale New Haven Children's Hospital Council, as well as the current chairman of Montefiore St. Luke's Cornwall Hospital Board of Trustees, Potack has always made community service, giving back and humanitarian aid a big part of Unitex's company culture.
For several years, Potack served as a member and as chairman of the board of directors of TRSA. In this position, Potack brought analytical and outreach skills to help make a difference in the linen, uniform and facility services industry. Previously, he also served as vice chairman and chairman of TRSA's Government Affairs Committee.
"I am beyond honored to receive this award from Mount Saint Mary College and to be recognized among some of the greatest local leaders," Potack said. "Giving back to the communities in which we work and live is imperative for the team here at Unitex, and many of us call Newburgh and the Hudson Valley region home."