Up To Date Upgrades Focus on Energy Efficiency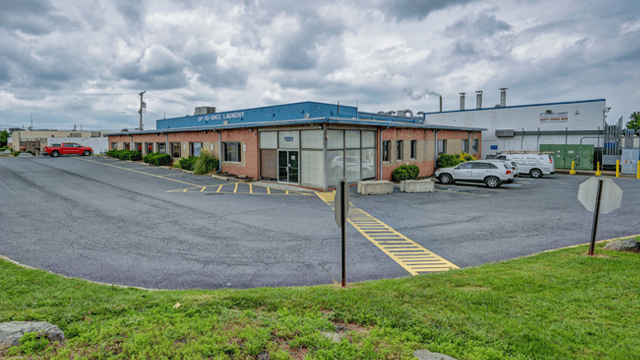 Up to Date Laundry (UTD) recently received more than $1.1 million of Commercial PACE financing from Counterpointe Sustainable Real Estate (CounterpointeSRE) to support energy-efficient capital improvements at its Baltimore facility, according to a news release.
Entering its 70th year of operations, UTD processes close to 60-million lbs. of linen at its Baltimore plant and is projected to decrease its energy use by 387,000 therms per year through the heat-recovery system and related improvements. UTD already is TRSA Clean Green certified and this heat-recovery system installation reinforces the company's commitment to eco-friendly operations.
"The financing from CounterpointeSRE through the C-PACE program is helping facilitate a project that is great for the environment but would not have been in our capital-improvement budget for the upcoming year," said Mark Carter, president and CEO of Up to Date Laundry.
The technology behind the savings is a wastewater heat-recovery system from Kemco Systems, a Clearwater, FL-based company. The Kemco heat reclaimer preheats freshwater by passive transference of heat from wastewater. This reduces the energy required to actively heat water for cleaning and substantially reduces the temperature of the outgoing wastewater. Not only does this heat-recovery system benefit the local water systems and the balance of aquatic life, but the anticipated reduction in greenhouse gas from energy production is 1,900MT CO2e annually.
"These projects help commercial and industrial clients conserve energy, while also having a positive impact on the environment and their community," said Kemco Systems President and CEO Tom Vanden Heuvel. "At Up To Date Laundry, we are significantly reducing the energy required to heat their process water, saving them money and tons of CO2 emissions, demonstrating that it is possible to be both good stewards of the environment and good business entities."
The measures financed through PACE are anticipated to produce a reduction of over $6.5 million in utility costs over the term with additional incentives and rebates estimated at over $1.2 million to be retained by the facility. To learn more about Counterpointe Sustainable Real Estate or C-PACE financing, visit www.counterpointeSRE.com.