Venus Group Celebrates 50th Anniversary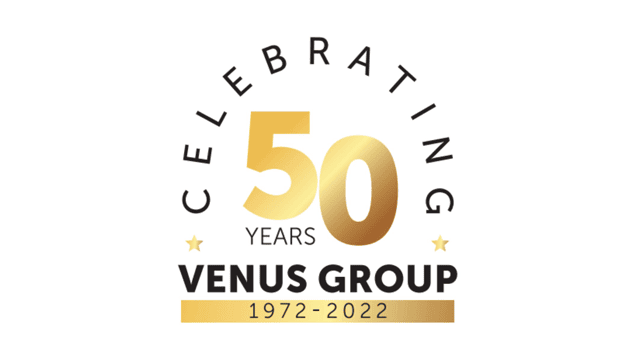 Venus Group, Foothill Ranch, CA, is celebrating its 50th year in business. Founded in 1972, brothers Kirit and Raj Patel started Venus by selling imported towels from the back of their VW Bug.
Today, Venus has a global footprint, with 600 employees worldwide, a team of textile engineers and two state-of-the-art manufacturing facilities in Foothill Ranch, CA, and Fort Lawn, SC. The company has grown to become a respected and trusted partner to industrial laundries, hotels, healthcare providers and more.
"When we started Venus, we were embraced with a lot of love and support from this industry," said Raj Patel, co-founder and president. "Customers, suppliers, employees and well-wishers were willing to give two immigrants a chance, an opportunity to realize the American Dream. We will forever be grateful."
The release noted that the company was, "founded on the family values of hard work, trust and reliability, we bring this approach to all our relationships, to serve our customers with excellence and to provide exceptional product quality. Together, we succeed."
Looking ahead, Venus plans to leverage its global and domestic supply chain to help customers navigate these uncertain times. Domestic cut-and-sew automated manufacturing, national distribution centers and web-based ordering are just a few of the capabilities that the company is using to help its customers across market sectors.
"We are deeply committed to expanding resources to better serve our customers," said Raj Patel. "We will continue to keep a pulse on the changing market dynamics and shift operations to deliver exceptional service, product availability and speed."
To learn more about Venus Group, visit www.venusgroup.com.