Week Three's Video Contest Entries are Ready for Your Vote!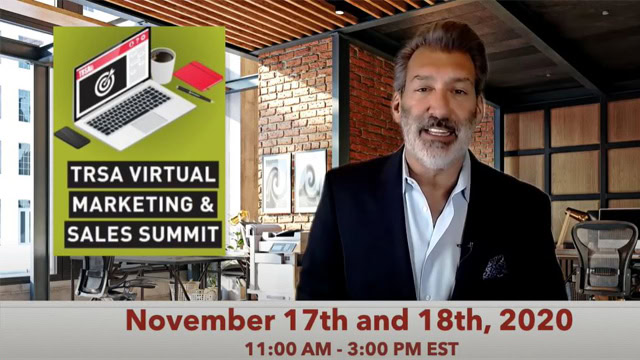 Week three of the TRSA Marketing & Sales Video Contest is upon us! The casting of ballots remained strong through the end of last week. Contest participation continues to provide video reviewers with a unique opportunity – to consider possible new approaches to video marketing that may help create or increase local awareness for your own company's products and services.
Click here to see this week's four operator member videos and cast your secret ballot for their effectiveness in accomplishing their intended promotional purposes. Week three's videos will be available for review from now through midnight on Sunday, Oct. 25.
If you did not get the opportunity to participate in earlier weeks, here is the gist of the process:
Rating is on a five-star scale. Four out of the 16 videos (total, four each week) that earn the most stars will reach the Final Four phase of the competition on Nov. 18 at the TRSA Virtual Marketing & Sales Summit.
Final four video creators will participate in a panel to discuss their processes and answer audience questions in this live interactive session.
Summit attendees only will cast votes for the winner following the panel.
The winner will be announced at the event's virtual after-party on Nov. 18 at 3 p.m. EST.
Your participation helps keep the contest on even footing and creates excitement. Share the link with other industry colleagues and co-workers to create a fun and rewarding means of experience-sharing between members.
Click here to register and learn more about the Virtual Marketing & Sales Summit.