What is Driving Natural Gas Prices Higher?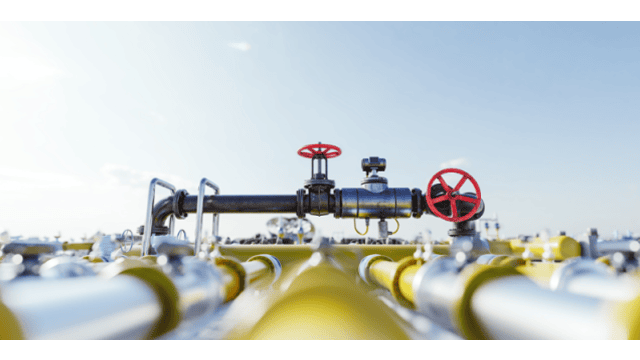 Natural gas prices continue to experience volatility in 2022, with summer shaping up to be no exception to that trend. The U.S. Energy Information Administration (EIA) expects the Henry Hub price to average $8.69 per MMBtu in the third quarter of 2022, which is up from an average of $8.13 per MMBtu in May. Natural gas prices are rising in large part due to three factors: natural gas inventories, LNG exports and high demand.
Here's a closer look at each of the contributing factors:
Natural Gas Inventories
While more recent events have put constraints on the amount of natural gas available to be stored for next winter, the number of actual gas drilling rigs began taking a hit during the pandemic, which forced the U.S. to tap into "drilled but uncompleted" wells, in lieu of drilling new wells. Supply-chain issues, available crews and investor reluctance toward fossil fuels caused the rig count to hit a 33-year low in August 2020.
As a result, natural-gas storage levels are 15% lower than this time last year, and 13% below the five-year average. The EIA also expects injection season to end with inventories roughly 9% below the five-year average.
LNG Exports
The U.S. is currently the largest supplier of liquified natural gas (LNG) to Europe. According to the EIA, in the first four months of 2022, LNG imports from the United States to the EU and the United Kingdom have more than tripled, compared with 2021. While demand has increased, investor hesitancy continues to put a delay on new LNG facilities, as the transition to clean energy leaves many wondering how long a sustained increase in demand for natural gas will last.
LNG exports are key factor in what is keeping domestic supplies low. Simply stated supply has not yet caught up to overseas demand.
Increased Demand
While exports to Europe (and Mexico) are contributing to a reduced supply, weather also is driving demand up, with extreme heat hitting at a time when the industry typically adds natural gas inventory for the cold weather months. A transition from a cold spring straight to hot (and in some parts of the country, record-breaking) weather did no favors for natural gas inventories. As a result, as fossil fuel demand has increased, it has proven difficult to keep pace with demand.
High temperatures this summer could mean high demand for natural gas from the electric power sector given limited opportunities for natural gas-to-coal switching. Very hot summers (and very cold winters) historically push energy prices higher.
For more information, contact info@appienergy.com.