White House Reviewing OSHA's COVID-19 Emergency Rule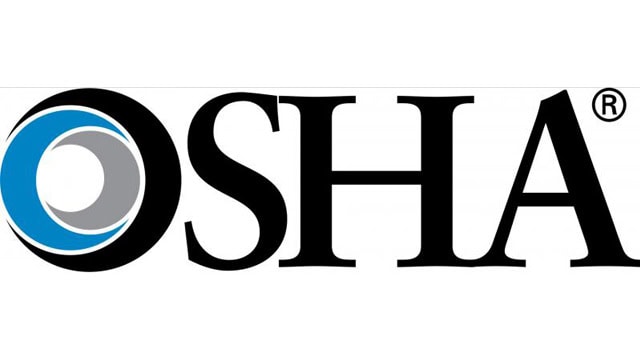 The administration of President Joe Biden (D) offered up campaign promises and even an Executive Order designed to protect employees from COVID-19. But so far, no Emergency Temporary Standard (ETS) from OSHA addressing COVID-19.  So, what's the status and what can we expect?  For better or worse, the process recently began moving on April 26 when Labor Secretary Marty Walsh announced that the Department of Labor (DOL) would send a draft ETS to the White House for review. This is standard procedure for such regulations. White House officials were expected to take about two weeks to review the proposal. That means an ETS could well be in place later this month or by early summer.
A common criticism of President Donald Trump by then candidate Joe Biden, was about Trump's handling of the pandemic and specifically about workplace safety related to COVID-19. Pressure began early in the pandemic for OSHA to issue an Emergency Temporary Standard (ETS) addressing COVID-19 in the workplace.  Lawsuits, ultimately unsuccessful, were filed against OSHA in an attempt to force an ETS. That never occurred under the Trump administration.  President Joe Biden appeared to be making good on his promises in his first full day as president when he issued an Executive Order to the federal Department of Labor and OSHA.
Specifically, Biden issued an executive order directing OSHA to issue updated guidance regarding COVID-19 and to evaluate and decide whether OSHA needs to issue an Emergency Temporary Standard (ETS) regarding COVID-19, and if it determines that one is needed, to issue it by March 15.  OSHA has satisfied parts of the executive order by issuing updated COVID-19 Guidance on Jan. 29.  It also issued a National Emphasis Program (NEP) focused on COVID-19 on March 12, directing how OSHA is to select workplaces for inspections.  Conventional wisdom held that OSHA would determine an ETS was needed and would issue one on or before March 15.
At least four other states (Virginia, California, Oregon and Michigan) already have issued an ETS, and one of those has become permanent (Virginia).  With no ETS from federal OSHA, other states are contemplating taking steps to regulate COVID-19 in the workplace, in addition to the myriad state executive orders and public health orders that have existed, in varying forms, over the last year, resulting in patchwork of requirements for employers to sift and sort to maintain compliance.
Since the executive order was issued, Biden nominated Marty Walsh to be the Secretary of Labor and the Senate confirmed him to that post. Shortly after beginning at the Department of Labor (DOL), Walsh pressed "pause" on the development of the ETS.  Reportedly, Walsh asked for the delay because he is seeking an update on the current state of things from the Centers for Disease Control and Prevention, which could affect the analysis of the disease. Additionally, the review is reportedly focused on the status of vaccinations and the virus. At that time, the rollout of vaccines was increasing by the day. This naturally raised the question as to whether the results of the review will cause OSHA to question the need for an ETS. OSHA will only authorize an ETS when the agency finds that workers "are in grave danger due to exposure to toxic substances or agents…and that an emergency standard is needed to protect them."
The DOL likely expects legal challenges to any new ETS.  Since courts have previously rejected the efforts of organized labor to sue to force OSHA to issue an ETS, and with the vaccine's rollout, there may be a strong argument that the OSHA cannot meet the high standard required for an ETS.  As a rising number of people are vaccinated, it could be more difficult for OSHA to prove workers are in "grave danger" and that an emergency standard is needed to protect them.  OSHA may not want to risk losing a court challenge to the ETS.
Since the pause button was hit, however, the use of the J&J vaccine was stopped for further review, and the news has carried reports of reduced vaccination rates, including vaccine appointments going unfilled. At the same time, certain states are seeing an increase in COVID-19 infection rates and hospitalizations. It remains to be seen how the state of the vaccine rollout could impact the determination of grave danger, but the review ordered by the secretary may indicate that it could indeed play an important role.
Not surprisingly, organized labor and more progressive politicians have criticized the delay in issuing the ETS. This is not surprising since organized labor and its allies have been demanding an ETS since April of last year, including the above- mentioned unsuccessful lawsuits to force OSHA under the Trump administration to issue an ETS. Far from going away, the pressure on the left continues to mount.  On April 25, the New York Times ran an opinion piece calling on President Biden to issue the ETS to protect workers. Click bit.ly/CovidETS for details.
Now Congress is weighing in as well. Democrats in the U.S. House of Representatives who are upset that there is still no ETS more than three months after President Biden's executive order, and more than a month after the initial deadline, have demanded answers from the Biden administration. The Education and Labor Committee's Subcommittee on Workplace Protections was slated to hold a hearing April 30 with officials from the DOL and the National Institute for Occupational Safety and Health (NIOSH). It remains to be seen what, if any, new reasons may be offered for the delay, or if there will be new promises to issue the ETS and a new deadline.
Speculation early in the discussions of the ETS was that any proposal from OSHA would track the recent updated guidance and/or the Virginia OSHA regulation. This regulation was more acceptable to the business community than the more onerous California OSHA emergency regulation. That speculation changed when President Biden nominated Doug Parker to be the Assistant Secretary of Labor for Occupational Safety and Health.
Parker has led the California Division of Occupational Safety and Health (Cal/OSHA) since 2019 and has made a name for himself prioritizing workplace safety through aggressive enforcement tactics. If confirmed by the Senate, Parker would fill a position that has been vacant since January 2017, having never been filled during the Trump Administration. California has outpaced the federal government and other states when it comes to setting strict pandemic-related safety rules, and one can imagine that Parker will bring the same thought process to his leadership of OSHA.
If so, employers could face additional requirements for implementing written COVID-19 plans, mask mandates, additional reporting requirements for positive COVID-19 cases in the workplace and be required to pay employees who test positive and must quarantine.
While OSHA has delayed issuing the COVID-19 ETS, OSHA has by no means ruled out issuing an ETS. In addition to the potential for there to still be an ETS, and perhaps one that looks more like the California OSHA ETS, OSHA can still conduct inspections and issue citations for safety issues related to COVID-19. OSHA recently issued a Willful General Duty Clause violation for an office-based employer for not implementing basic COVID-19 protections with a penalty of $136,000. So, employers should stay up to date on OSHA and CDC guidance and recommendations and continue to protect employees and prevent OSHA citations related to COVID-19.
Todd Logsdon, a partner with the law firm of Fisher & Phillips, Louisville, KY, wrote this article. Watch for follow-up coverage in Textile Services magazine. Readers may contact Logsdon at tlogsdon@fisherphillips.com or 502.561.3971.