White Plains Linen Expands with E-Commerce Division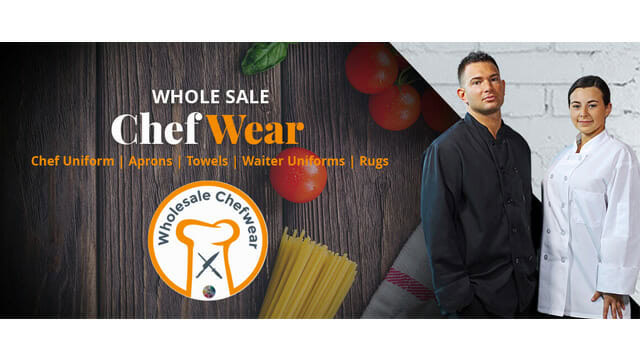 White Plains Linen, Peekskill, NY, recently launched a new division aimed at servicing restaurants, catering venues, hotels and country clubs outside of its rental service territory. The new division, called Wholesale Chefwear, provides food-and-beverage and hospitality customers with a wide variety of back-of-the-house items.
The idea for the venture was sparked by an opportunity to serve restaurants outside of the White Plains Linen service area. The area, which includes New York City, the lower Hudson Valley, Northern New Jersey and Western Connecticut, is serviced daily by more than 60 trucks, and as word of White Plains Linen's customer service got around, restaurants from outside of the territory showed a desire to partner with the 80-year-old firm, according to a news release.
"We have been overwhelmed with new restaurants looking for a reliable linen supplier that will give them good personal attention, but expanding our service area would have stretched us too thin," said White Plains Linen CEO Bruce Botchman. "That's when we decided to take on the role of a distributor to our brands so we could help hospitality establishments across the country gain access to quality back-of-the-house products at wholesale prices."
While White Plains Linen already is the largest employer in Peekskill, NY, a city with more than 25,000 residents, the launch of Wholesale Chefwear has added to that tally by creating jobs in merchandising and order fulfillment. "We are very proud of the growth of White Plains Linen and to take our strength in customer service and apply it to this new venture is a win for everybody," Botchman said. "Every stakeholder from customers, both local and outside our service area, to employees and the brands we carry, will benefit from this expansion and we look forward to a successful launch."
In addition to offering a wide array of products including chef coats, uniforms, aprons, hats, hair nets, vinyl gloves, floor mats and rugs, bar mops, towels, and more at wholesale prices, Wholesale Chefwear offers customization for all products. Restaurants can have their logo embroidered on apparel and floorcare items to make for a great first impression to customers. Visit www.wholesalechefwear.com for more information.