Wildman Expands after Acquiring Uniform Rental Business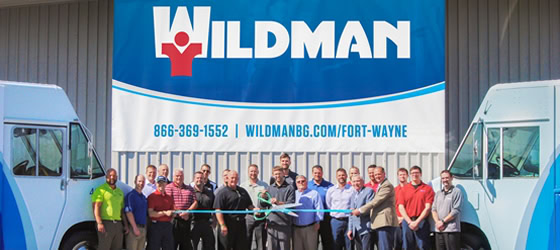 Wildman Business Group, Warsaw, IN, recently announced the acquisition of Porters, Griffith, IN. The acquisition will further expand Wildman's service offerings in the Griffith, Valparaiso and Merrillville areas, according to a news release.
Wildman began providing service to Porters' customers on March 14. The company currently operates out of Warsaw, with depot locations in South Bend, Fort Wayne and Indianapolis.
"The Porters' acquisition will allow our teams to partner together to continue providing quality and personalized service to customers in northern Indiana and beyond," said Josh Wildman, CEO of Wildman. "Being in the business for 70 years, we are excited to continue expanding the strong foundation and service built by Porters and grateful for this opportunity."
The acquisition allows Wildman's teams to further partner to offer more robust first aid, safety, clean team and apparel products to remain a centralized location for business essentials. Wildman will take on several team members from Porters' current staff. Both Porters and Wildman employees have been working to make the transition as smooth as possible, the release noted.
For more information, visit www.wildmanbg.com.