Wildman Sells Imprints Division to Stran Promotional Solutions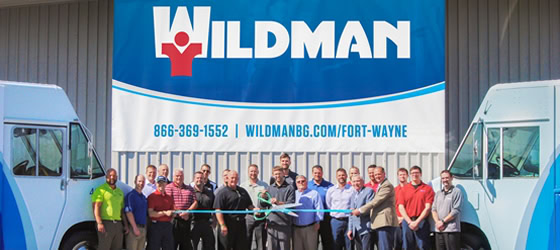 Wildman Business Group, Warsaw, IN, recently announced the sale of Wildman Imprints, the promotional products distributor division of Wildman, to Stran Promotional Solutions. The transaction was finalized on Sept. 26, according to a news release. Terms were not disclosed.
As part of the asset purchase agreement, Stran Promotional Solutions is acquiring the Wildman Imprints' customer base, specific intellectual property related to the Imprints division, and 19 Wildman Imprint employees. Stran Promotional Solutions will open a new office in Warsaw for the new team. Steve Hage, who has been overseeing the Imprints division at Wildman, will stay on as GM of the new Stran Midwest office.
The decision to sell the Wildman Imprints division was made to focus on and drive significant growth across Wildman Business Group's core lines of business, including uniforms and commercial laundry services with facility cleaning products and services. Wildman has built a substantial promotional products business over the last 20-plus years as a value add to their longstanding clients. In 2019, the Wildman Imprints division's revenue exceeded $11 million.
"We decided pre-COVID to redouble our efforts on growing our core business of uniform and commercial laundry services across the Midwest," said Josh Wildman, CEO, Wildman Business Group. "As a part of that decision it only made sense to find a good home for the Imprints business and we couldn't be more thrilled to have found Stran to ensure that our customers continue to receive the world-class customer service that they have come to expect from the team here at Wildman."
To read the full release, click here.