Workforce Management: HR Hot Topics Take Center Stage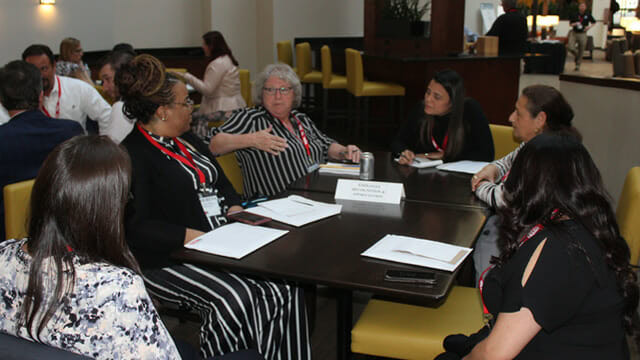 Human resources professionals gathered on April 9 in Dallas to discuss the latest issues impacting the linen, uniform and facility services industry at TRSA's Third Annual Workforce Management Summit.
Dick Finnegan, an author and CEO of C-Suite Analytics and the Finnegan Institute, kicked off the day with a keynote address designed to help you retain your most valued employees titled "The Power of Stay Interviews." Finnegan said that stay interviews are a powerful tool to keep your employees engaged and, in the process, stop turnover at your company. He suggested using the following questions when conducting a stay interview with your staff:
What do you look forward to each day when you commute to work?
What are you learning here? Want to learn?
Why do you stay here?
When is the last time you thought about leaving us? What prompted it?
What can I do to make your job better for you?
Following Finnegan's keynote speech, the Summit featured presentations on the following topics:
Drug Testing Regulations, Legal Issues and Hiring Strategies in the Legalized Marijuana Era
Transitioning from Doing to Managing
Employee Development and Training
Onboarding: Effectively Connecting People to Your Company Culture
How to Conduct Effective Internal Investigations and Assess Credibility
The Summit ended with facilitated roundtables, giving attendees the opportunity to discuss topics directly affecting the linen, uniform and facility services work force with their industry peers. Topics discussed in these small groups included:
Managing Conflict and Negativity in the Workplace
Recruiting, Managing and Retraining Millennials
Handling Organizational Change and Poor Performance
Management Strategies – Delegating, Time Management and Managing Up
Employee Recognition and Appreciation
Boosting Employee Morale
The week's professional-development events got underway the previous day with a Leadership Retreat attended by members of the Women in Textile Services Committee.