Longtime Operator Doug Dudley Passes Away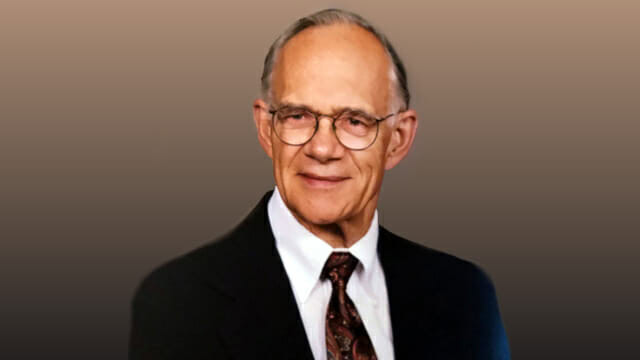 Douglas Dudley, 90, a veteran owner/operator of Servall Towel & Linen Supply, Norfolk, NE, passed away on Dec. 22, 2018, at St. Joseph's Rehabilitation and Care Center in Norfolk.
Dudley's son Brad operates Servall today in Rapid City, SD. Doug Dudley's nephew Bob operates Appeara, an industrial laundry in Norfolk. All three men have been active in TRSA. Doug and Brad previously served on the TRSA Board of Directors. Doug served from 1991-'93, while Brad served from 2004-'06. Robert began a term as a board member in October.
Darrel Douglas Dudley joined the family business of Dudley Laundry Co. and Servall Towel & Linen in 1951, after completing a degree in engineering at the University of Nebraska.
In addition to his work with TRSA, Dudley was active in an array of local business and social organizations, including the Rotary Club, Chamber of Commerce, Norfolk Building and Loan, the Norfolk Country Club and the University Club. He also was a longtime active member of the First Congregational United Church of Christ in Norfolk, where he served on numerous boards.
Doug enjoyed golf, travel and helping young people get an education or develop a new business.
Survivors include his wife of 67 years, Virginia "Ginge"; son Brad (Polly); daughter Kris (Jim); five grandchildren; seven great-grandchildren; a brother, George; sisters-in-law Joy (Ron), Denney Colsden and Alice Dudley, plus many nieces and nephews.
Funeral services were held on Dec. 27 at the First Congregational Church, with Rev. Jackie Perry officiating. The family would welcome memorial gifts to the First Congregational Church, the Norfolk YMCA and the Norfolk Public Schools Foundation. Friends and associates may click here to express condolences to the family, or go online at www.homeforfuneralsinc.com.