Diversity and inclusion techniques for your company to help understand and appreciate each person's differences and abilities.
What Is Diversity, Equity & Inclusion? | Equal Employment Opportunity | Resources
Identity Groups | Vision, Mission and Objective
---
What Is Diversity & Inclusion?

Diversity in the workplace is critical to a company, as each individual brings a different set of experiences, skills, and abilities to the table. The work environment should reflect the world and society in which we operate. While there are infinite categories that make people diverse from one another, most people subconsciously define it as social differences such as gender, race, and sexual orientation.
Inclusion goes hand-in-hand with diversity because in order to create a healthy work environment, each person, regardless of social differences, must be treated equally, fairly and have the same opportunities to succeed and thrive as their co-workers to contribute to the success of the company.
In summary, diversity refers to the traits and characteristics that make people unique while inclusion refers to the behaviors and social norms that ensure people feel welcome and supported.
Click here for resources such as links and PDFs to help you build or enhance your DEI program.
---
Equal Employment Opportunity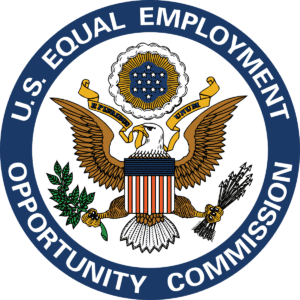 Equal Employment Opportunity (EEO) laws prohibit specific types of job discrimination regarding employment conditions based on characteristics of a person in certain workplaces. In the United States, they exist at the federal, state and local levels. They are enforced by the Equal Employment Opportunity Commission (EEOC),
Companies must provide equal employment opportunities to all employees and applicants for employment and the law prohibits discrimination and harassment of any type with regard to race, color, religion, age, sex, national origin, disability status, genetics, protected veteran status, sexual orientation, gender identity or expression, or any other characteristic protected by federal, state or local laws.
This policy applies to all terms and conditions of employment, including recruiting, hiring, placement, promotion, termination, layoff, recall, transfer, leaves of absence, compensation and training.
EEOC Hiring Initiative to Reimagine Equity