Annual Conference: TRSA Announces Trio of Keynoters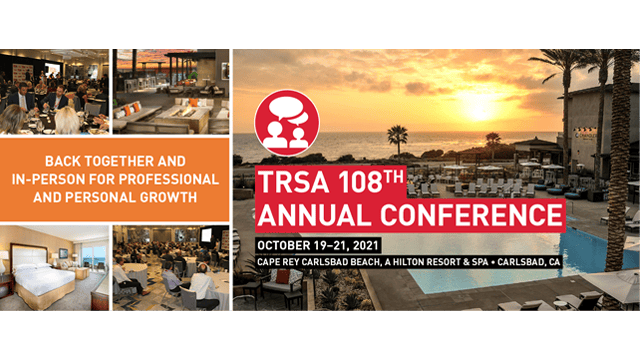 TRSA recently announced three world-class keynote speakers for its 108th Annual Conference, slated for Oct. 19-21 in Carlsbad, CA.
The opening keynote speaker, Mike Paton, will share concepts of the Entrepreneurial Operating System (EOS), a practical method for achieving business success and TRACTION, with secrets to improving operations. Co-author of the bestselling Get a Grip on Your Business, Mike is a certified EOS implementer and serves as visionary for EOS Worldwide. Having run four entrepreneurial companies, Paton will focus his discussion on six ways to getting what you want from your entrepreneurial company. In addition, attendees can join Paton's hands-on workshop during one of the breakout sessions offered.
With 36 years in the U.S. Air Force, including Commander of the North American Aerospace Defense Command (NORAD) and Pacific Air Forces Commander (NORTHCOM), General Lori Robinson (Ret.) guides attendees through her experiences to reflect on U.S. national security today. Takeaways will include appreciating the importance of listening skills when assessing options for critical decisions, broadening your definition of diversity when assessing backgrounds and gaining new perspective related to work-life balance.
The final keynote will feature lifelong restaurateur, Roshan Mendis, the senior vice president of Lazy Dog Restaurants in Southern California, which he co-founded in 2002. Lazy Dog aims to recruit and hire passionate individuals who share their love for providing an excellent culinary experience and exceptional service. Overseeing the opening of new locations and developing expansion strategies, Mendis also cultivates the company's training teams. In his dialogue, Mendis will differentiate between relentless and dedicated staff training and discuss how Lazy Dog navigated, innovated and grew through the pandemic
Click here for information on speakers, breakout sessions, networking and more.