ARCO/Murray Holds 11th Annual Charity Bike Ride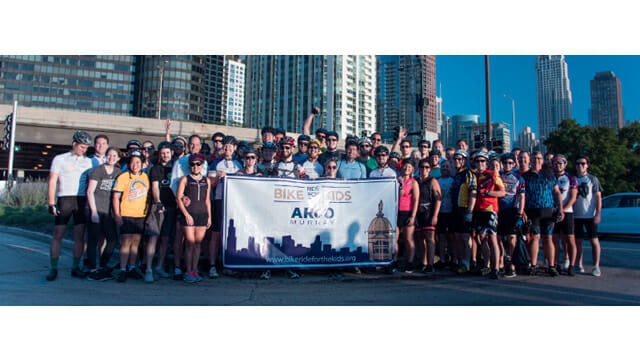 ARCO/Murray, Downers Grove, IL, recently held its annual Bike Ride for the Kids. This ride took place on Sept. 14, and included 60 riders, 30 volunteers and a grand total of $65,000 raised, according to a news release.
Each year, riders leave Chicago to head 100 miles to the University of Notre Dame in support of the FIRST LEGO League, specifically teams at the Robinson Learning Community Center. The Robinson Center is a South Bend, IN-based community center that provides after-school programs for area children.
FIRST LEGO gives these students the opportunity to engage and advance their programming skills to solve simulated real-world problems. The Robinson Center program offers seventh- and eighth-grade students the opportunity to combine research and computer programming skills in a fun and exciting way.
Next year's ride is slated for Sept. 13, 2019. To learn more about the event, visit www.bikerideforthekids.org.