ARCO/Murray Completes Texas Laundry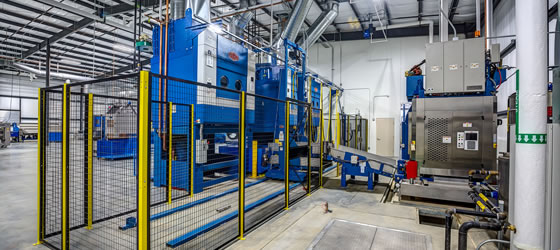 ARCO/Murray recently completed a 20,000-square-foot healthcare laundry build-to-suit for CHRISTUS Trinity Mother Frances in Tyler, TX. Construction included 1,100 square feet of new office and a 1,000-square-foot mechanical room, according to a news release.
Building upgrades included LED lighting, ventilation and spot cooling. ARCO/Murray managed the entire project including architectural and engineering design, permitting, building construction, all process mechanical and electrical work, and final utility connections.
The equipment was supplied by Pellerin Laundry Machinery Corp. and included Milnor washroom equipment, Chicago Dryer Co. finishing equipment, Fulton boilers and a Thermal Engineering of Arizona process water system.
ARCO/Murray's Jon May was the project manager and Tim Foran served as project superintendent.