Crown Linen Adds Antimicrobial Technology to Hotel Offerings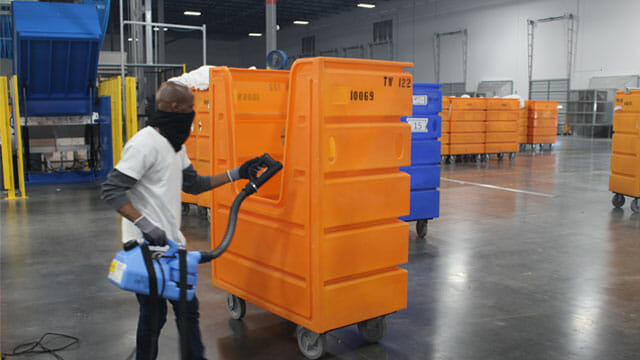 Crown Linen, Miami, recently partnered with Applied Silver Inc., Hayward, CA, to bring the antimicrobial textile treatment technology SilvaClean® to the hospitality industry in South Florida, according to a news release.
Once laundry is treated with SilvaClean technology, it becomes active and continuously kills harmful bacteria, mold and mildew that come in contact with the textiles, protecting users and handlers from the risk of associated infections throughout use of treated items, the release said. This is achieved through a smart IoT platform installed at the laundry facility that seamlessly infuses textiles with silver ions during the final rinse cycle of the wash.
"We are excited to partner with Applied Silver to provide access for our customers to new technologies like SilvaClean that increase and improve the sanitation of linens and other launderable items," said Pablo Lucchesi, managing partner at Crown Linen.
Crown Linen owns and operates six state-of-the-art production facilities in Miami, Orlando, Fort Myers, Bradenton and Haines City, FL; and Fairburn, GA. To read the full release, click here.