Facility Services: Tips for Boosting Your Performance on the Route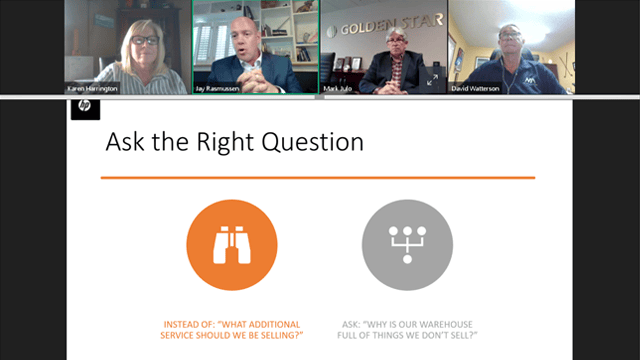 TRSA continued its "Improving Route Stop Performance" series with an Aug. 4 presentation on facility services products. The hour-long webinar was presented by TRSA's Industrial, Uniform & Workwear Committee, and is the second of a three-part series.
Jay Rasmussen of Rasmussen Consultants, Saint Paul, MN, moderated the webinar. He was joined by the following panelists:
Karen Harrington, corporate accounts director, GOJO Industries, Akron, OH
Mark Julo, vice president of sales and marketing, Golden Star Inc., Overland Park, KS
David Watterson, vice president of field and international sales, M+A Matting, LaGrange, GA
The webinar focused on adding valuable products and services such as hand sanitizer, mats, mops and more to your customers on each stop of your route. Adding these services benefits your linen, uniform and facility services operation by strengthening the relationship with your clients, improving retention, and increasing revenue and profit.
The finale of the three-part series is slated for Sept. 15. For more information on the Sept. 15 webinar, click here. To view the first installment of the webinar series on uniforms, click here.
For a complete list of upcoming webinars and events, visit www.trsa.org/calendar. Additionally, visit TRSA's On-Demand Learning Center at www.trsa.org/ondemand to access more than 150 industry-specific professional development and training webinars, videos and e-learning courses on a range of issues, including emerging regulatory/compliance issues, safety best practices and strategies for enhancing productivity. Many of the training resources are free to members.