Stayin' Alive – F&B Laundry Operators Swap Strategies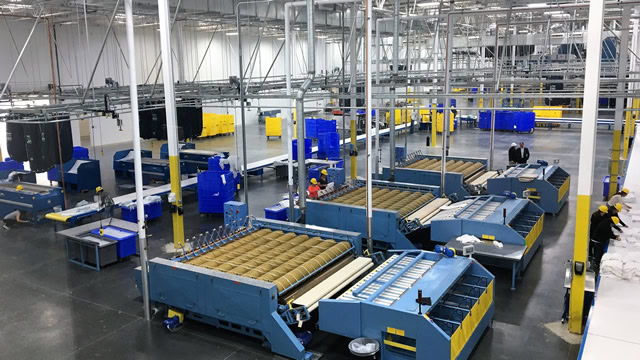 In the second in a series of teleconferences on March 25, food-and-beverage (F&B) laundry operators described how their businesses have plummeted in recent weeks and how they're seeking to stay afloat until the COVID-19 threat begins to recede.
The call drew more than 120 participants to hear stories, strategies and tactics that laundry operators are deploying to remain viable when virtually their entire base of restaurant customers have either closed or dramatically scaled back their businesses as members of the public comply with demands by local, state and federal governments to limit their restaurant visits to carry-out only.
Phoebe Ellis, owner of Lace House Linen Supply, Petaluma, CA, described how their fall off in business was gradual at first in the early days in March. It then dropped precipitously by St. Patrick's Day (March 17) amid state and local closure orders. Several other operators, including several who called in to the webinar, told a similar tale, along with descriptions of a subsequent scramble to diversify, defer payments on various debts and hope that they can hold on until conditions improve. One operator who called in, Jean-Claude Hallak, president, Bergen Linen, Hackensack, NJ, said he'd be willing to shut down and retire – but he feels an obligation to the 90 families of his employees that rely on his company for a living.
While they await improved business conditions, the speakers on the call described a series of steps they're taking to survive the COVID-19 onslaught:
Continue servicing non-restaurant business, such as car dealerships, grocery stores, food processors and others that haven't shut down in the wake of the virus.
Seize the opportunity to "deep clean" the plant, repaint walls and floors, take inventory (with all goods now in most cases back in-house).
Keep in touch with customers of downed businesses to demonstrate solidarity and boost their morale.
Defer payments wherever possible for at least 60-90 days by reaching out to creditors and vendors to explain the immediate cash-flow crisis now confronting F&B laundry operators.
Seek "business interruption" or "disaster" compensation from insurance carriers.
Temporarily suspending accounts with restaurants (and leaving linens on-site) for now to maintain relationships and simplify the start-up process when the restaurants reopen their doors.
Cross-train remaining staff so that they can fill in until other employees can be called back, or if they find other jobs and don't return.
Restructuring and/or eliminating routes to deal with the dramatically reduced volume of business vs. a few weeks ago.
A second major focus of the call was on helping to ensure the health of staff members, customers and the broader community. Mark Lewis, corporate sales manager for Dempsey Uniform & Linen Supply, said the staff still working for Dempsey are split into "red" and "blue" teams. They work alternating shifts as part of "social distancing" measures designed to reduce the likelihood of anyone contracting COVID-19. All route reps are also wearing gloves and avoiding any "shaking" of soiled goods to reduce likelihood of exposing themselves to infectious materials.
A related topic centered on a discussion of illness-screening policies designed to protect employees. These include taking temperatures of staff, and asking them if they're experiencing COVID-19-related symptoms, such as dry cough or shortness of breath. Other questions include asking if anyone in the employee's family has come down with a COVID-19 infection.
In the current pandemic, formally declared by the World Health Organization (WHO), the Centers for Disease Control and Prevention (CDC), and other authorities, such tactics shouldn't get employers in trouble with the Equal Employment Opportunity Commission (EEOC) or similar enforcement agencies. Still, the operators cautioned that company executives should consult with their attorneys about any health-reporting policies to ensure compliance with federal, state and local laws, as well as collective-bargaining agreements among companies with union representation.
TRSA's F&B teleconference was the second of four such sector-specific calls made this week. Separate calls made on Tuesday and Wednesday focused on hospitality and healthcare laundry operators. A fourth teleconference took place on Thursday for industrial operators.
In addition, TRSA is organizing sector-specific task groups for all four types of laundry operators as they seek to enhance business growth strategies in the wake of the COVID-19 crisis. Contact TRSA's Ken Koepper at kkoepper@trsa.org for details.