HLSG Gets 'Great Place to Work Certification'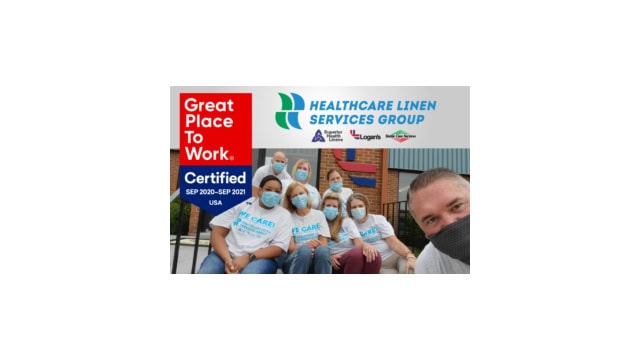 Healthcare Linen Services Group (HLSG), a nine-plant, Illinois-based regional healthcare launderer, recently announced that it's achieved certification as a Great Place to Work®. The certification – based on employee surveys – demonstrates HLSG's commitment to making the employee experience a priority.
"In our ongoing pursuit of best in class, we recognize that our associates are our most important asset," said Joseph LaPorta, president and CEO of HLSG in a news release. "We will continue to work toward making this an organization that welcomes diversity, collaboration and innovation."
The criteria for this recognition was based on a set of stringent standards including employee survey feedback. Some of the highlights of this feedback included:
87% of staff said they felt their work makes a difference in the lives of other people.
85% of staff said they felt a sense of pride in their accomplishments for the company.
84% of staff feel that they can take time off from work when necessary for personal needs.
80% believe management would only pursue staff layoffs as a last resort.
80% said they felt HLSG provides a welcoming environment to employees.
For more information on HLSG products or services: www.healthcarelinensg.com