Part I – Beyond the Curve: Back-to-Business Checklist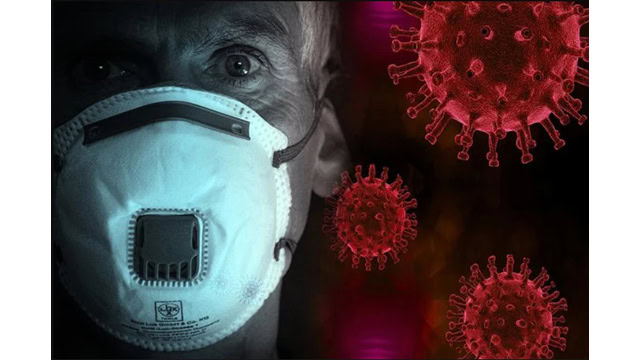 As businesses nationwide are in various phases of reopening after COVID-19-related restrictions in the United States, Fisher Phillips LLP, a labor law firm based in Atlanta, recently provided a checklist for members of the linen, uniform and facility services industry to consider as you move toward opening up your operations. The second part of this checklist will appear in the next edition of Textile Services Weekly.
HIRING/RECALLING CONSIDERATIONS
Review local, county, and state government ordinances to determine whether such ordinances will impact your process
Determine dates employees will be brought back to work

Consider whether it will be done in stages
Plan whether transition back to work will be staggered (e.g., employee ramps up from 20 hours to 40 hours per week over a certain time period)
Determine impact on unemployment benefits

Prepare protocol for identifying who will be brought back to work

Consider objective, non-discriminatory criteria such as skill set, education, and/or tenure
Be aware of negligence claims if employees are brought back too soon or into unsafe work conditions
Consider voluntary call-backs (employee option to return during first round, etc.)

Have a protocol in place for company response to employees who ask to not come back to work temporarily due to continued concerns over COVID-19 (e.g., the employee is in a high-risk category, requests for accommodation, etc.)
Analyze the impact of recalling and re-hiring employees using any loan proceeds obtained through federal government or other government benefits
Consider pay equity issues when rehiring workers; work with legal counsel if pay adjustments may be warranted to provide attorney-client privilege
If you are a federal contractor or subcontractor, ensure you are retaining documents for your rehiring process and that you include the rehires in your applicant flow log for later adverse impact analyses
Consider staggered return-to-work issues:

Maintain remote work or intermittent remote work
Encourage use of conference calls or video meetings
Small, static groups
Staggered schedules
Swing shifts
Consider predictive scheduling requirements
Consider non-discrimination on basis of FFCRA and related leaves
Consider non-discrimination and non-retaliation in return to work determinations
Requests for accommodation

Determine any high-level changes to operations that will need to be communicated to employees upon return

Change in business hours
Travel freeze or limitations
Changes to bonus programs
Across-the-board compensation reductions or freezes
Amendments to vacation and fringe benefit programs
DEVELOPING COVID-19 REPORTING PROCESS
Prepare memorandum updating employees on most recent workplace guidance from CDC, OSHA, WHO, and state and local governmental agencies
Prepare memorandum to employees confirming how to report if employee has: (1) tested positive for or been diagnosed with COVID-19; or (2) lives with someone who, in the past 14 days, has been diagnosed or tested positive for COVID-19 or displayed symptoms; or (3) has come into direct contact in the past 14 days with someone who has tested positive or been diagnosed with COVID-19
Designate a point person at each worksite/department to handle employee concerns and ensure compliance
Create and implement decision-making matrices to address key decisions such as closure, travel, positive case response, who should be consulted and who is final decision-maker
Evaluate the need for strategy and response committees with clear roles and responsibilities that include members from key functions and key locations
Consider preparing infectious disease preparedness and response plan
Develop a written plan of action to implement if a worker becomes sick with COVID-19
Review or adopt telework policy and evaluate workforce to determine which jobs can be performed remotely via telework and which cannot.
Train employees regarding new policies and procedures

Safety measures
Social distancing mandates
Cleaning mandates
Symptom monitoring
Privacy issues
WORKPLACE SAFETY OPERATIONAL CONSIDERATIONS
Order and distribute PPE to employees

Review state law to determine if any PPE, such as face masks/coverings, are required to be provided by employers
Review state law to determine whether employees must be reimbursed for any such expense

Identify need and process to distribute face coverings to customers and third parties who enter facilities
Post COVID-19 social distancing protocol on entry/exits and in breakrooms
Install hand sanitizer dispensaries across worksites
Prepare protocol and process for general cleaning of facilities and in response to situation where company is notified of an employee or customer who has been at a worksite has been diagnosed with COVID-19
Install proper signage or floor markings for social distancing
Install containers for "clean" and "dirty" writing utensils
Consider announcements at regular intervals reminding employees to sanitize common touch points in work area
Prepare protocol for taking temperature of employees

Review state law to determine if temperature or health assessments of employees are required
Provide required state notices (if applicable) if temperature of employees will be taken

Determine whether third-party access to facility will be limited
Close common areas where personnel are likely to congregate and interact, or enforce strict social distancing protocols
Circulate policy to employees about reporting positive COVID-19 or suspected COVID-19 cases and the workplace protocol in the event of a positive or suspected case

Require COVID-19-positive employees to remain home until cleared by a medical provider
Identify employees or individuals that worked in close proximity (within six feet) with employee for a prolonged period of time (10 or more minutes)
Include period of time employees should be sent home
Require notification of customers/vendors/building
Provide isolation/quarantine requirements
Notification to workforce, if appropriate (consider privacy concerns noted below)
Notification to government agencies or OSHA (rarely the case, but possible)
Special precautions for workers 65 or older

Implement Screening protocol

Implement daily health/risk screenings to confirm the health and exposure of employees and anyone entering the work site. This could include screening measures at home and at the workplace

Questionnaire
Temperature checks
Symptom checks
COVID-19 testing
Vaccine (when available)

Reminder to obtain only necessary information (no underlying or unrelated illness information, etc.)
Establish protocol for maintaining records of health/risk screening results
Provide employees with CCPA notice or notice generally about screening protocols, retention of records screening result records, etc.
Wage and hour considerations (pay for screen time, reporting time pay)
Protocol for employees not passing
Establish training and PPE requirements and protocol for any employers conducting temperature or health screening
Determine logistically how temperature screening will be conducted
Determine how employees will stand more than six feet apart during temperature screening and waiting lines related to same

Consider reporting obligations for positive employees

Co-workers
Customers/vendors
Government agencies

Implement OSHA Workspace Considerations

If shared workspace, discuss infection control management, cleaning responsibilities, etc.
Alternate every other desk or workstation
Space out seating
Create distance to the extent possible
Mark six-foot spacing on floor with tape or chalk for employees working assembly lines, for example
Install plexiglass partitions where possible
Add foot-push openings for doors (to avoid touching knobs)
Restrict sharing of headsets and other objects near mouth and nose
Restrict sharing of utensils, glasses, etc.
Work with facility management to increase air exchanges in rooms
Install partitions between receptionists and others that may directly interact with the employees
Separate employees who work in adjacent cubicle spaces
Remove every other chair in break areas and lunchrooms
Add partitions to tables where employees congregate during breaks
Require employees to walk in designated one-way lanes in hallways and corridors to avoid "head-on" pedestrian traffic
Consult with landlords about converting communal restrooms to single-seat bathrooms to avoid close contact between users
Utilize HVAC contractors to increase the number of air changes in your workplace
Provide hand sanitizer stations outside each restroom and each door that is commonly touched or used
Upgrade your teleconference equipment to allow for more teleconferences
If possible, arrange for pick-up and drop-off delivery of packages to be done outside

Consider rules regarding vending/food service food trucks, meal delivery, dry cleaning pick-up, shoe shine services, etc., to limit the number of visitors in the workplace
To the extent vendor services are not discontinued, consider implementing protocols for onsite visitors (including, as appropriate, temperature screenings)
With respect to visitors, ensure the reception area allows for adequate social distancing and aim to decrease the amount of time any individual spends in waiting areas
Implement rules regarding spaces where employees congregate in large numbers such as limiting the number of employees that can be in such spaces at the same time (e.g., in breakrooms, check-in area/time clocks, elevators, conference rooms)
Implement cleaning and sanitizing protocols

Develop protocol for routine cleaning and disinfection procedures using CDC guidance

Frequency of cleaning of workstations, common areas and high traffic areas
Increased sanitizing stations and handwashing stations
Inventory and restocking requirements
Disposal of PPE in accordance with WHO/CDC/OSHA guidelines
Consult cleaning providers to confirm practices and increase frequency
Make wipes, sanitizer and other cleaning products available in the workplace

Develop protocol to address deep cleaning and disinfection after a potential or confirmed exposure
Evaluate if the increased use of industrial cleaning products implicates OSHA's Hazard Communication standard (29 CFR 1910.1200) and distribution of the manufacturer's Safety Data Sheet (SDS)
Provide written communication and notices regarding cleaning and sanitizing protocols to employees and other visitors to the worksite
WAGE AND HOUR CONSIDERATIONS
Prepare reinstatement memorandum to employees returning from furlough
Prepare any necessary new or amended pay plans for employees whose rate of pay may have changed
Provide notice to employees regarding any changes in pay
If bonus programs or plans have been suspended, amended, or resumed, provide notice to employees
If bonuses or one-time payments are made, be mindful of the period covered by the bonus, their effect on the regular rate, and whether they must be accounted in overtime calculations
If loans were made to employees or if benefits were paid on employees' behalf, document the repayment process and ensure that non-exempt employees do not have their pay reduced below federal and state minimum wage
If employees had their pay rates changed (or if they were re-classified from exempt to non-exempt), consider when and how to return them to their previous pay rates and classifications
Be mindful of the state and federal minimum salary thresholds when adjusting exempt employee salaries so they do not fall below the state or federal minimum thresholds
GENERAL H.R. COMPLIANCE CONSIDERATIONS
Ensure handbook contains updated accommodation policies based on EEOC and state government guidance on COVID-19 issues
Review guidance from OSHA and state OSHA agencies to ensure guidance is being followed
Develop policy as to whether telecommuting/remote work will be permitted and under what circumstances
Minimize non-essential business travel and adhere to CDC guidelines regarding isolation following travel
Strongly consider special accommodations for workers who are members of a vulnerable population when an accommodation is requested
Update schedules to stagger meals and breaks to minimize large groups congregating
Update handbook policies on:

FFCRA policy/documentation
Paid Sick Leave and Emergency FMLA policies (if applicable)
Leaves of absence including sick leave and state/local PSL requirements
Benefits
Furlough
Reinstatement of pay
Bonuses
Attendance
Vacation/Paid Time Off
Remote work
Work hours, including start/stop time, breaks, lunch times, flexible hours, and staggered work hours
Timekeeping including clock in/out procedures
Travel policies including business and personal travel
Information technology and usage
Paystubs and pay codes may need to be updated and adjusted to reflect line item for EPSL or EFMLA

Ensure all employment posters and notices are current – including new FFCRA poster
Develop a tracking and return process for company property and equipment that was provided temporarily to facilitate remote work/telecommuting
Develop key messages and talking points to be utilized for a number of different scenarios that may occur, including return to work, response to positive COVID-19 cases, reduced operations, temporary closure, accommodation requests, etc.
Provide clear messaging and training to employees and management about reporting illness or concerns to the designated point person
Establish clear protocol for how failure to report illness will be handled (discipline, etc.) and communicate the protocol to employees and management
Establish protocol on how to handle COVID-19 related harassment, discrimination, or retaliation claims
Train managers on revised policies and protocols and preventing COVID-19 related harassment, discrimination and retaliation; advise them of individual supervisor liability under FFCRA
If employees were furloughed and being called back to work, provide a "Welcome Back" communication outlining key employment points
If employees were terminated and are now being re-hired, prepare new hire packets containing:

Acknowledgment of employee handbook (return from furlough vs. rehire)
Acknowledgement of arbitration agreement (return from furlough vs. rehire)
New Form I-9 (not if rehired within three years from date previously completed)

Or, take the opportunity to self-audit the existing form

Conduct pre-employment screening such as COVID-19 screening, drug testing, criminal background, credit check and post-offer/pre-employment physical exam (return from furlough vs. rehire)

Document reinstatement of accrued, unused paid sick leave if required under state or local sick leave law
Update personnel files as necessary
Obtain personal email and cell phone for enhanced communication channels
WORKPLACE PRIVACY CONSIDERATIONS
Develop protocol for taking temperatures

Have a protocol in place for reporting results and taking any necessary steps based on the results
Provide written notice to employees and patrons
Have all employees sign and return consent form
Have process in place for retaining documents related to temperature checks

To the extent testing results suggest or confirm a positive diagnosis for COVID-19 and lead to a decision to send an employee home, you should maintain a record of the testing results and treat the record as an employment medical record
All other information should only be retained as long as necessary to manage risk during the COVID-19 crisis and should be permanently deleted once it is no longer needed

Check local, state and federal laws regarding privacy considerations for collecting information (e.g., HIPAA, CCPA, etc.)

Develop protocol for maintaining confidentiality of employee information (positive tests, experiencing symptoms, doctor's notes)

If appropriate, obtain disclosure consent from employee that tests positive or has a suspected COVID-19 case
WORKERS' COMPENSATION AND PERSONAL INJURY CLAIM CONSIDERATIONS
Discuss insurance coverage for third-party exposure claims with broker
Review workers' compensation policy and coverage
Confirm workers' compensation reporting requirements
Be mindful of intentional v. unintentional claims and applicable law in jurisdiction
Be aware of temporary changes to state standards for COVID-19 workers' compensation liability
Develop lawsuit avoidance best practices:

Follow CDC Interim Guidance for Businesses, including best practices for social distancing
Follow CDC's Public Health Recommendations for Community Exposure
Ensure that employees are provided and properly wearing all required PPE
Be mindful of CDC guidance for essential business employing critical workers
Continue and promote workplace education regarding safeguards
Share information with employees, if permitted
Keep up safe workplace practices
Be prepared to demonstrate compliance with CDC and OSHA guidance, as it applies to both employees and third parties

If a lawsuit is filed, immediately notify counsel and insurance carriers and gather all critical documents

If claim is received, immediately notify counsel and all insurers who may provide coverage for such a claim, including general liability, workers' compensation, and premises liability insurers
Gather all documents and witnesses that would demonstrate the company's COVID-19 response plan and measures, representing the company's commitment to employee safety during the pandemic
For more information, contact Joe Shelton, regional managing partner, Fisher Phillips LLP, at 615.488.2901 or jshelton@fisherphillips.com.