Riegel Linen, T-Y Group and Harbor Linen Rebrand as 1Concier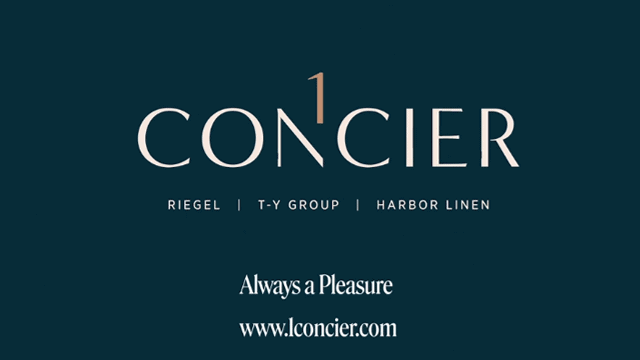 Riegel Linen, T-Y Group and Harbor Linen recently completed their merger into one company, dubbed 1Concier, according to a news release.
The combination forms an industry-leading provider of textiles and OSE (operating supplies and equipment) for hotels, cruise lines, restaurants, commercial laundries, linen suppliers and long-term healthcare facilities.
"This rebranding to 1Concier caps off a period of dramatic transformation for the company as we reposition ourselves for success in the rebounding economic landscape," said CEO Chris Nelson. "With investment from our new private-equity owner Lion Equity Partners, we have merged the three companies into one team, with a shared spirit, culture and fully integrated systems. We have combined our product portfolio of bedding, towels, robes, healthcare products and table linens into an even larger one-stop shop to meet the needs of the hospitality and healthcare industries."
The new company recently restructured its sales organization into geographic orientations with a heightened focus on personal attention toward customers. 1Concier also streamlined its supply chain processes to better serve customers, the release noted. Additionally, 1Concier has consolidated its headquarters into its Miami location and maintains an office in Aiken, SC.
The company's new website is www.1concier.com. To read the full release, click here. Click here for more information on Lion Equity Partners acquisition of Riegel Linen.