RMHC Highlights Unitex Fundraising Efforts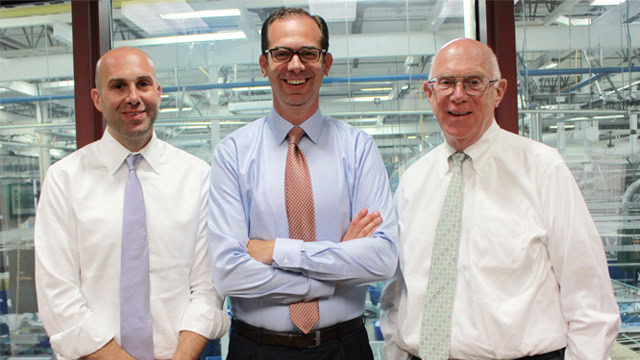 Unitex recently was spotlighted by the Ronald McDonald House Charities of Connecticut and Western Massachusetts (RMHC CTMA) for the healthcare launderers' ongoing support of the organization through several charitable efforts.
Unitex was one of the first local companies to embrace and provide leadership funding for the Ronald McDonald House of Connecticut's recent Capital Campaign. Later, the company continued its support of the new House and gave a generous contribution to establish the Unitex/Potack Family Furniture, Fixtures and Equipment Replacement Fund, providing the support necessary to make repairs, replacements and upgrades to appliances. Over the years, Unitex also has supported the RMHC's Annual Golf Tournament and provided new linens for guest rooms.
Now, Unitex and the Potack Family have extended their efforts beyond the Connecticut House to support the Chapter through the Unitex Matching Gift Challenge. For the second year in a row, Unitex will double the impact of donations to Ronald McDonald House Charities of Connecticut & Western Massachusetts dollar-for-dollar. All contributions made to RMHC CTMA through Aug. 31 are eligible for the matching program, up to the $10,000 goal.
RMHC CTMA said in a newsletter writeup that, "We salute Unitex and the Potack Family for always being there to make a difference for the children and families who need our 'home-away-from-home.'"
Ronald McDonald Houses help families through the most difficult and traumatic times of their lives. Providing a "Home Away from Home" for thousands of families requires donations and volunteer assistance by many, many people. For more information on RMHC CTMA, click here.