TRSA Donates Magazine Archives to Library of Congress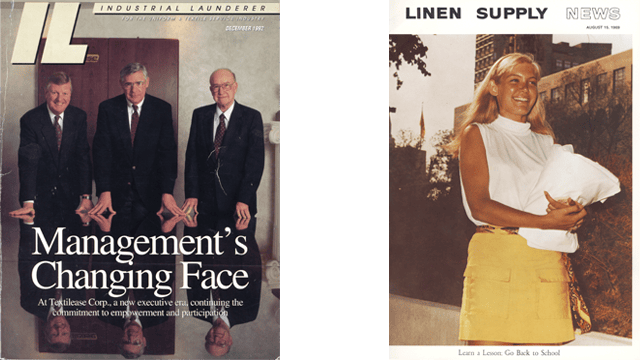 TRSA recently relocated its headquarters office in Alexandria, VA, but the new space wouldn't accommodate TRSA's trade magazine archives, dating back to the early 1920s.
That situation led TRSA staff to seek a permanent home for 108 yearly bound volumes of archive editions of the Linen Supply News, Textile Rental and Industrial Launderer (IL). Happily, the U.S. Library of Congress agreed to take the volumes and add them to its permanent, publicly accessible collection. "We were excited to add these titles to the Library of Congress collections because, as the official publications of the Linen Supply Association of America (LSAA) and the Institute of Industrial Launderers (IIL), they are national in scope and industry news and research relevant to these trade associations," said Natalie Burclaff, head, business reference section, Science, Technology & Business Division, Library of Congress. "Having a complete set of volumes ranging from the early '20s to the 1980s allows researchers to follow changes in legal, economic, managerial and engineering aspects of the linen supply industry."
TRSA President & CEO Joseph Ricci thanked Burclaff and her colleagues for preserving TRSA's archives so that laundry operators and their families, as well as researchers and members of the public, may view them going forward. "We're grateful to the Library of Congress for accepting this donation," said Ricci. "These bound volumes contain the collective wisdom of generations of laundry entrepreneurs who built businesses amid wars and depression – always with an eye toward making things better for customers and the communities they served. That tradition lives on in today's industry and is reflected in our contemporary publications, Textile Services magazine and the online Textile Services Weekly."
Anyone seeking more information about the donation may contact the Library of Congress at www.loc.gov.