UniFirst's First Aid & Safety Division Unveils New HQ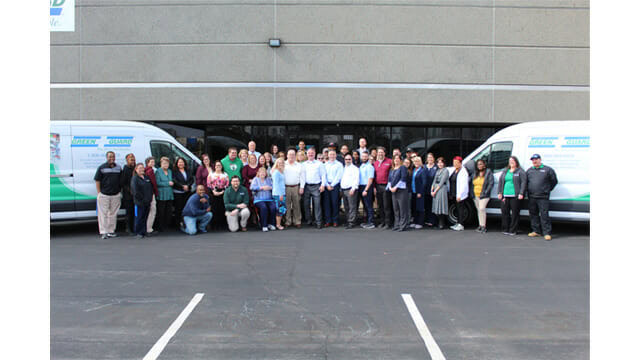 Green Guard First Aid & Safety, a division of UniFirst Corp., Wilmington, MA, recently held a grand opening for a new 55,000-square-foot corporate headquarters in St. Louis. The new facility doubles the size of the previous operation and has added 11 new jobs, according to a news release. The headquarters was designed to help accommodate a growing demand for first aid and safety products, as well as customized services nationwide, the release said.
"This new operation allows us to dramatically increase our warehousing and production capabilities to more efficiently supply and service our thousands of business customers throughout the country," said Todd Lewis, vice president, UniFirst First Aid Group. "This new state-of-the-art-operation, along with the additional square footage our new warehouse provides, also helps support our initiative to accelerate market expansion and service integration within our parent company's growing customer base. Together with UniFirst's 250-plus service locations and its core uniform and facility service supply business, Green Guard First Aid & Safety will help provide more customers with complete solutions for their uniform, facility service, and now, first aid and safety needs."
The ribbon-cutting ceremony for the new headquarters was held at 11:30 a.m., March 21, at the facility located at 3499 Rider Trail South in the Earth City Industrial Park. The new Green Guard facility will serve as a hub for warehousing and inventory, assembly and stocking of customized first aid cabinets, order fulfillment, customer service, accounting and purchasing functions, plus technical support for field staff. Click here for details.