Women in Textile Services Wraps up the Year with Roundtable Discussion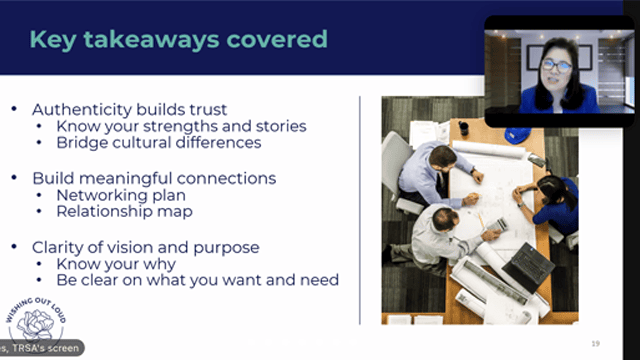 Leading women executives in the linen, uniform and facility services industry recently gathered for a virtual discussion titled, "Women in Textile Services Roundtable: Stronger Together and Harnessing the 'Power of Wishing Out Loud.'" The roundtable was led by Lisa Ong, an experienced diversity, equity and inclusion strategy consultant and executive coach.
During the two-hour roundtable discussion, Ong shared her lessons on bold leadership and championing diversity, equity and inclusion in the workplace. She shared the importance of what she calls "ROI" – relationships, outcomes and impact – for women executives to strategically grow and sustain their networks in the business world.
For more information on future Women in Textile Services meetings and TRSA's Diversity, Equity and Inclusion (DEI) Committee, click here.