'Acing It': Ace ImageWear Celebrates 90th Anniversary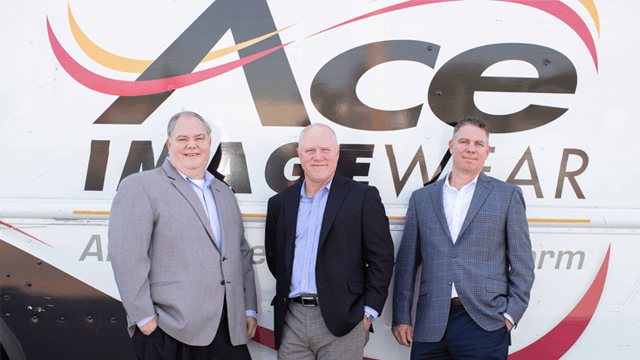 Local uniform provider Ace ImageWear recently announced that 2022 marks the company's 90th anniversary. Ace ImageWear is a family-owned and operated independent business with locations in Kansas City, MO; Houston; and Beaumont, TX. Ace ImageWear is now in its third generation of family leadership.
Ace provides uniform rental services and facility products to key industries throughout Houston and Beaumont, TX; and the Kansas City, MO, areas. The company was founded by Ed "Ace" Heilman, who was a salesman for Kansas City White Goods when the Great Depression hit. Struggling to make ends meet, he took up boxing – under the name "Ace" – at area clubs to earn some extra cash. In 1932, with $1,800 in savings, Ed and his wife, Clara, started Ace Linen Service when KC White Goods began laying off employees.
"We're proud to have deep roots in the Southeast Texas markets," said Ed Heilman, the owner of Ace ImageWear Texas. "Helping customers promote their brand with apparel is what keeps us going. Thank you Texas!"
For more information, visit Ace ImageWear online at www.aceimagewear.com.