Arkansas Senator Tours Superior Linen Service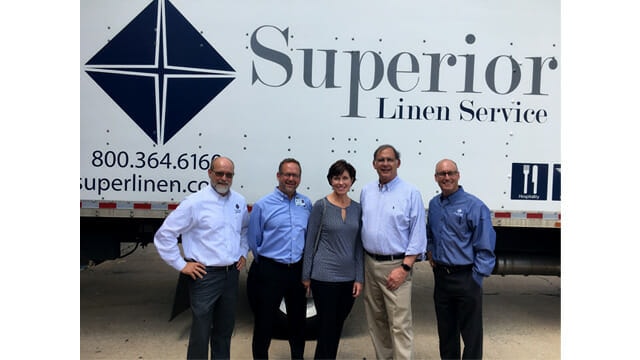 Sen. John Boozman (R-AR) recently toured Superior Linen Service's Springdale, AR, plant. During his July 3 visit, he also met with staff and discussed a range of issues facing the company and the linen, uniform and facility services industry, as well as the broader U.S. economy.
Superior Linen Service's Chief Compliance Officer, Russell Holt, praised the senator's visit, noting that plant tours and other outreach efforts by companies give lawmakers a better awareness of how their policies impact jobs and communities. "It is beneficial to both the company and the industry to establish a good relationship with your legislators," Holt said. "One way to start building the relationship is by attending the TRSA annual Legislative Conference, where members have the opportunity to visit their elected officials on Capitol Hill to discuss relevant issues. That's also a great time to invite your legislator to come and tour your plant, which helps them gain a better understanding of the consequences – both good and bad – of the legislation on which they are working."
Ronny Luthi, Superior Linen Service's general manager, Eastern Division, led the tour. He explained the various phases of the production process, from incoming soil sort to packout and delivery of finished textile goods.
After the walk-around, David Varner, chief finance & strategy officer, gave a short presentation on the company's history. Then the president and owner of the company, Douglas Waldman, and other Superior Linen Service team members met with Sen. Boozman, who fielded questions and discussed current and relevant issues on labor, infrastructure and trade that could impact Superior and the broader economy.