Crothall to Open 102K-Square-Foot Plant in NoCal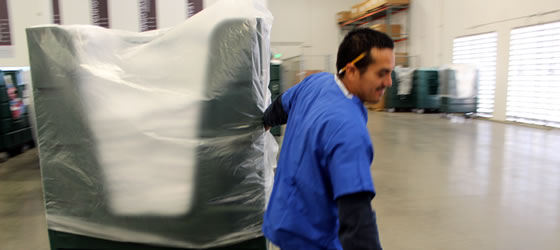 Crothall Laundry Services announced on Dec. 11 that it plans to open a new commercial laundry in Gilroy, CA, that could be the company's largest in the Golden State, according to a news release.
Crothall is taking over a 102,000-square-foot facility that will have state-of-the-art laundry equipment, the release said. The laundry, a former Angelica Corp. plant, will serve healthcare providers in the San Francisco Bay area. Crothall will hire 50 employees to begin working in the facility that's slated to open on Jan. 15, 2018. The plant is expected to process 16 million lbs. per year to start, but it's capable of doing much more, the release said.
"Our new laundry facility in Gilroy is strategically located to easily reach healthcare facilities in San Francisco, San Jose and the entire Bay area," said Jaime Brockamp, vice president of operations for Crothall's Laundry West division. "We are well positioned to help hospitals reduce linen costs and better manage inventory, while providing the highest levels of infection control."
Crothall officials say they intend to pursue both Hygienically Clean certification and Healthcare Laundry Accreditation Council (HLAC) accreditation for the new facility.
Crothall executives also see opportunities for growth in the Northern California (NoCal) region. "Crothall Laundry currently serves several hospitals in the Bay Area, including Stanford Healthcare," said Valentine McCollister, director of business development, West division. "The local healthcare market's expansion, combined with a lack of commercial laundries that specialize in healthcare, provide us with an opportunity to support our current and future partners in this region."
In 2014, Crothall opened another commercial laundry facility in Manteca, CA, to serve the NoCal region, but it's already nearly reached full capacity, the release said.