'The Floor Mat King': Longtime RSR Retires at CITY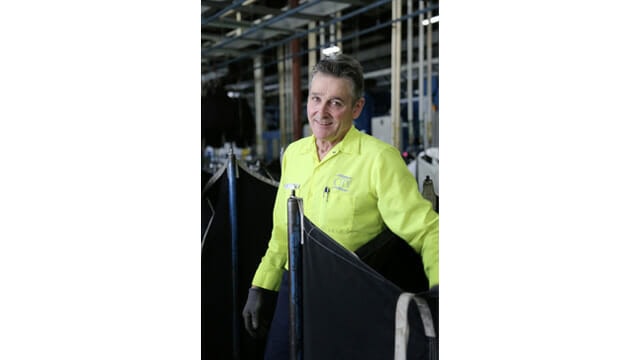 Marc Kane recently retired after 37 years as a route service representative (RSR) for CITY Laundering Co., Oelwein, IA. Kane started with CITY on Sept. 7, 1982, and serviced clients in Hiawatha, Marion and the Cedar Rapids, Iowa, regions, according to a news release.
"I remember my first summer when I was 16 on the route with Marc," said Colin Wetlaufer, president of CITY. "Marc taught me what a route was all about, what service was about and what it means to take care of your customers."
During his 37 years, Kane was one of the top performing route service representatives. "Marc is the floor mat king," said Ken Schnor, director of operations. "He had more mats on his route than any other route representative at the laundry for what seemed like forever. Whenever we had a promotional contest with mats, Marc was always at the top of the list, if not the top. I personally want to thank Marc for helping me become who I am today."
Kane helped build and maintain CITY's "Route 7" and personally trained Jacob Fedeler for months to maintain consistent service. "Anyone can be great for the 'honeymoon phase' but to MAINTAIN the same level of service for all these years is impressive!" said Michael Bauer of Midway Outdoor Equipment in Hiawatha, IA. "Marc has been our main man, and we've never had any single hint of an issue."
Kane's co-workers respected him because he was a leader on the service team and a person that others could look up to. "Marc and I go back 30 something years," said Terry Shaffer, a fellow route service representative. "He's got a lot of integrity. He's honest. He takes care of his customers. We were taught to take that extra step to take care of them. I want you to enjoy retirement. You deserve it; you've done it."
Wetlaufer added that, "The legacy Marc left here at CITY is a pretty big one." To honor Kane, a video was created to showcase his legacy. To view the video, visit www.citycleanandsimple.com/video/.