JENSEN Sees Slight Drop in Revenue in 2019 First Half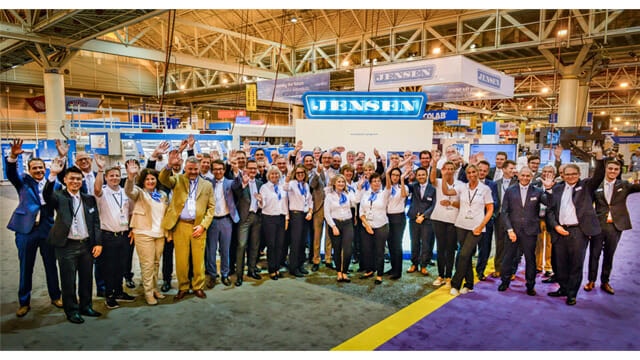 The absence of large-scale projects in the first half of 2019 has led to slightly lower revenues compared to last year, according to a recent news release from JENSEN-GROUP.
The company's revenue totaled 177.6 million Euro in the first six months. As a result of its strong investments in new products and markets, JENSEN-GROUP management remains positive for the future, the release noted.
"After many years of continuous growth, we had already expected such a slight consolidation, especially because there were less big turn-key projects than in the past," said Jesper Munch Jensen, CEO of the JENSEN-GROUP. "Nevertheless, we approach the future with confidence. Our engineering teams are now going many extra miles to make sure that we will be able to excite our customers, and grow our market shares and revenues."
JENSEN noted that its two-tier sales strategy with high-tech products from its Western factories and single machines exported from its own factory in China under the ALPHA by JENSEN brand is bearing fruit. The ALPHA by JENSEN brand was officially introduced in the North American market at the recent Clean Show in New Orleans in June.
Additionally, new product launches for the washroom and the finishing area were well-received at the Clean Show, as were JENSEN's Industry 4.0 solutions with laundry robotics utilizing AI from Inwatec and total data management with Globe by Gotli Labs, according to the release.