Marketing Toolkit Now Available for TRSA Operators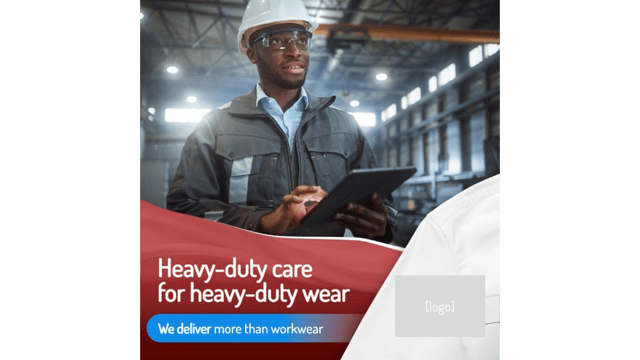 After a year of researching consumer and industry end users, compiling in-depth data, developing insights, creating personas based on key target audiences and developing a messaging platform, TRSA announced the creation of a marketing toolkit and collateral available free of charge to all operator members.
The purpose of the research was to determine what decision makers and end users care most about when it comes to linens, uniforms and other textiles. Understanding these audiences' beliefs and priorities allowed TRSA to develop marketing tools that all operator members can use to position their services as a direct solution for end users.
The creative campaign is designed to define the industries core benefits and reach key audiences in data-driven, eye-catching waves. Tailored to four verticals – healthcare, hospitality, food-and-beverage, and industrial and workwear – these promotional materials unite the industry.
"The creative campaign concept is 'Up Your Ante,' an approach intended to convince decision makers once and for all that the details do matter," said Andrew Teie, Yes&'s VP of branding & customer experience. "By speaking their language to convey the value of professionally laundered textiles, linens and uniforms, the creative content features industry-specific lingo and inviting imagery."
Customizable graphics were developed for each vertical allowing TRSA members to simply add their logo and contact information. Graphics developed for each vertical include:
Three social graphics with corresponding post copy, which can be used on any social channel – Facebook, Instagram, LinkedIn and Twitter
Two flyers which can be printed and hand delivered by route service representatives or digitally circulated to potential/existing customers
Ten headlines, which are intended to be versatile and adapted by members' creative teams in any way desired
The Toolkit Kit User Guide will provide members with:
The strategic messaging platform
The campaign creative concept
Recommended marketing best practices
Step-by-step explanations for customizing each element of the toolkit
Captions, headlines and hashtags to accompany the toolkit assets
Further information on the toolkit audience and decision makers in each vertical
All TRSA members have access to the free How to Guide, marketing toolkits, social and print assets plus headline and copy suggestions simply by logging in at www.trsa.org/toolkit. An instructional webinar that will instruct members on how to use the toolkit and assets will be offered Thursday, Sept. 22, at 2 p.m. EDT. Click here to register.