Penn Emblem Continues 75th Anniversary Celebration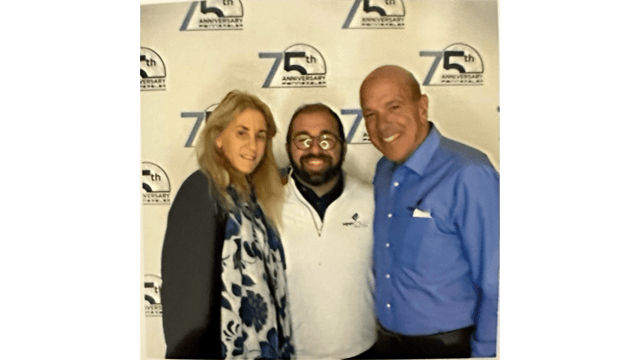 Penn Emblem Co., Trevose, PA, is celebrating the company's 75th anniversary this year. October kicked off a month-long commemoration across three separate locations. Following the anniversary celebration in Philadelphia a few weeks ago, Penn Emblem honored its Mira Loma, CA, and Mexico facilities.
On Nov. 7, Mira Loma plant employees were joined by visiting corporate executives for a food truck, raffles, music and a Capture Entertainment Photobooth. The Penn Emblem Mira Loma facility has upwards of 300 employees that staff multiple shifts. As a result, Penn Emblem hosted three separate parties to allow the company's staff to properly enjoy the celebration.
After the gathering, staff heard remarks from company executives, including President Randi Blumenthal-Joseph, Senior Vice President Jon Joseph and Vice President of Manufacturing Bob Wiberg. The three leaders shared memories and sentiments about the company's hard-working team, as well as how the company is building excitement for the future.
The next day, the corporate leaders visited Santa Ana, Mexico, to join their plant co-workers for another celebration in honor of the company's 75th anniversary. Guests and roughly 200 team members enjoyed raffles and a catered meal, while being serenaded by a Mariachi band. Team members were given employee swag bags including gifts, as well as a 75th anniversary yearbook, while the executives spoke about the importance of commemorating the anniversary.