Starr Transfers Ownership to the Next Generation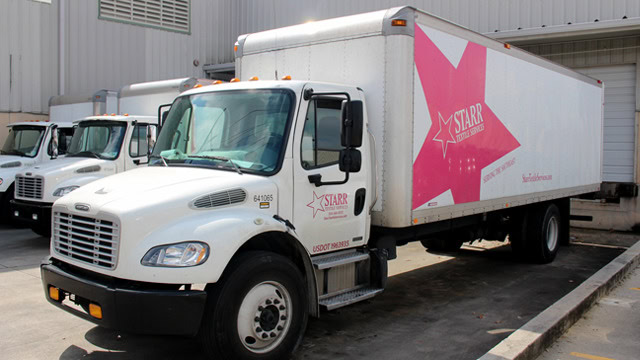 Sheila Hodges, owner of SH Enterprises Inc., the parent company of longtime TRSA operator member Starr Textile Services, Gulf Shores, AL, recently announced the transfer of ownership of the company to her daughter, President Michelle Hodges, and CEO Les Williams, according to a news release.
In addition to being the parent company of Starr, a commercial laundry operation with facilities in Alabama and Louisiana, SH Enterprises also is the holding company for Meyer Vacation Rentals; Meyer Services; and CENTURY 21® Meyer Real Estate.
Michelle Hodges grew up in the hospitality business and returned home after college to begin her career with the company. Starting as an intern during high school and college summers, she rose through the ranks at SH Enterprises, learning the ins and outs of the business and eventually taking on leadership roles such as corporate trainer, director of operations and president.
As CEO, Williams has been responsible for the overall strategic direction and operation of the SH Enterprises family of companies as well as the day-to-day oversight of Starr Textile Services. Williams has worked for SH Enterprises since 2005, including as COO for Meyer Services, vice president of administration and finance for Meyer Real Estate, and a variety of other leadership roles.
"Michelle and Les made my decision to transfer ownership an easy one," said Sheila Hodges. "They have been vested in the company for nearly two decades, and I can say with 100 percent certainty they will continue the work that has been done for more than 50 years to maintain our core values, continue on our mission of providing outstanding service, and play a leading role in shaping the local, regional and national hospitality business. I am fully confident in their ability to take the SH Enterprises family of companies to the next level and beyond."
To read the full release, click here.