Study: Reusable Isolation Gowns are 'Greener'
A newly released draft study on isolation gowns prepared by environmental experts commissioned by ARTA produced results similar to those of a comparable "Life Cycle Assessment" (LCA) that TRSA published in 2014. In essence, both studies confirm that reusable barrier gowns require less energy, chemical and water resources during and through the end of their useful lives than the disposable variety.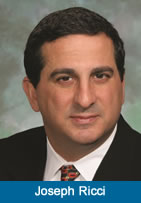 "We're pleased with the findings of the ARTA study and also glad to hear that they reinforce the LCA study that TRSA completed in 2014 on isolation gowns, wipers and napkins," said TRSA President and CEO Joseph Ricci. "The more evidence we can accumulate regarding the compelling environmental benefits of reusable textiles vs. disposables, the better off our industry and our society will be."
The ARTA study, underwritten in part by TRSA and other industry groups, focused mainly on isolation gowns. Preliminary findings were also included on surgical gowns in the study titled Environmental Evaluation of Isolation Gowns: Life Cycle Assessment of Reusable and Disposable Alternatives. The authors are Eric Vozzola, Michael Overcash, Ph.D., and Evan Griffing, Ph.D. These researchers are affiliated with Environmental Clarity Inc., a consulting firm based in Reston, VA.
The parameters of the study included 1,000 isolation gowns. With the reusable gowns, a cradle to end-of-life analysis was done on 16.7 new gowns that were laundered for 60 cycles, while 1,000 disposable gowns were subjected to a similar analysis of their environmental impact. Two gowns that are representative of the market were used: a 240 g. woven polyethylene terephthalate (PET) reusable gown and a 63 g. nonwoven polypropylene (PP) disposable gown.
For both types of gowns, the supply chain, manufacture, use and end-of-life phases were considered and compared on a life-cycle basis (cradle to end-of-life). The analysis began with natural resources, such as fossil materials and ores. The entire supply system required to manufacture a final gown was included as well. The use phase (including laundry/wastewater treatment for reusable gowns), and the end-of-life phase (landfill for disposable gowns and landfill or reuse in other industries for reusable gowns) were included to provide a complete life-cycle inventory.
Choosing a reusable gown over a disposable garment resulted in significant environmental benefits, according to the ARTA study findings. These benefits included a 28% reduction in natural resource energy consumption, a 30% reduction in greenhouse gas emissions, a 41% reduction in water use; and a 93% percent reduction in solid-waste generation.
The TRSA study, conducted by PE International of Boston and Exponent of Washington, DC is titled Comparative Life Cycle Assessment of Reusable vs. Disposable Textiles. This study was panel reviewed and met the requirements of the ISO 14044 standard. As for the findings, the authors commented that, "Reusable isolation gowns have clear environmental benefit compared to the analyzed disposable products, except in the case of ODP (ozone depletion potential). The benefit comes from raw materials weight differences and nonwovens manufacturing."
Some contrasts between the two studies include a more detailed analysis of transportation effects in the PE International study, as well as the use of "worst case" and "best case" assumptions and limitations in their calculation models. Click here to download this study.