TRSA Annual Safety Survey Data Due March 1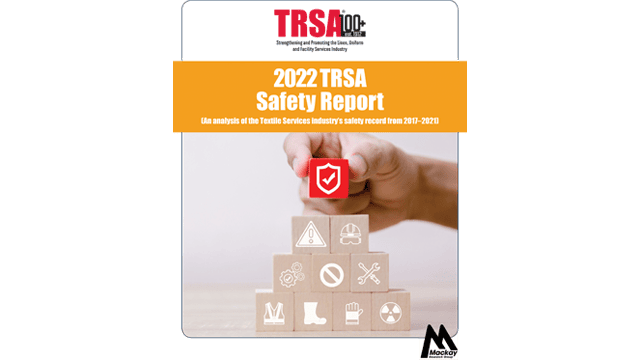 Download the Excel Spreadsheet
Many companies have made great strides in reducing workplace illnesses and injuries, and from 2017 to 2021 the linen, uniform and facility services industry experienced across-the-board reductions in its injury and illness rates. Many TRSA members have reported fewer incidents, according to the 2022 TRSA Industry Safety Report. But not everyone is on the same improvement trajectory.
The Safety Benchmark Report allows you to see if your company has kept pace in recent years with the industry as a whole. Are you eliminating risks at the same rate as other operators with like facilities and markets?
Submitting data is as simple as using the PDF linked above and copying data from the OSHA Form 300A, which companies post in facilities from February through April. A spreadsheet also is available (see link above) to transmit data electronically, which eases the process for multilocation companies. Submission of Form 300A photocopies is acceptable as well. Your documentation is 100% confidential, submitted directly to Mackay Research Group.
TRSA members that fill out the survey will receive a free copy of the 2023 TRSA Industry Safety Report (reporting 2022 data) as well as a custom report (benchmarking your company's safety record against the entire industry). Non-TRSA members who participate in the survey receive the 2023 TRSA Industry Safety Report for just $495.
Click here to get a copy of the 2022 TRSA Safety Report.