TRSA Defeats CA Microfiber Bill – Saving Launderers $$$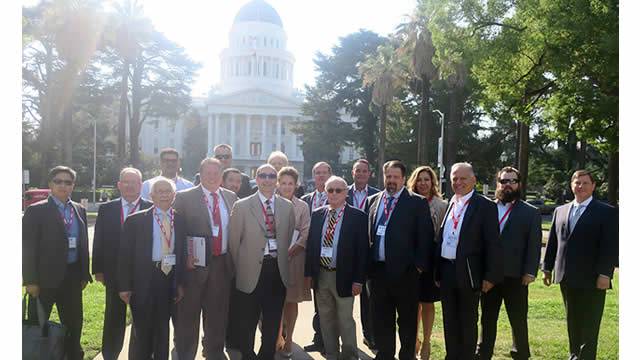 TRSA recently led the effort to kill AB-129, legislation introduced by California Assemblymember Richard Bloom (D-Santa Monica), just before it was to be heard by the Environmental Safety and Toxic Materials Committee in the California Assembly.
If enacted, this measure would have forced ALL industrial/commercial laundries in the Golden State to install filtration devices that would remove 100% of all microfibers from a processing plant's waste stream. While the technology does exist, the minimum cost of the equipment alone would be in the $250,000 range according to manufacturers of the equipment. That does not take into account the ancillary equipment and construction involved in installing such a system, which could approach $1 million.
Aside from the cost, the legislation would require any laundry that has a government contract to comply with the new rules by Jan 1, 2020. Any laundry that doesn't have a government contract would have to comply by Jan. 1, 2021.
This effort marks the second consecutive year that TRSA has defeated the powerful Californians Against Waste environmental group.
"It is great that we killed the bill," said Kevin Schwalb, TRSA's vice president of government relations and certifications. "However the linen, uniform and facility services industry is on the radar screen. Fortunately, we have been successful, but the fight will continue. TRSA needs to stay vigilant to make sure these type of adverse laws are not imposed on the industry."
CA-129 is just one of several bills that TRSA is advocating about on behalf of the industry. In Indiana, TRSA was able to get legislation passed that allows for deductions of uniform rental fees from an employee's paycheck. In Texas, we are working on an almost 50% reduction in tax liability. Finally, in New York City, we're fighting against congestion pricing, as well as restrictive parking regulations. If you have questions, or would like to learn more about TRSA's advocacy efforts regarding these or other legislative and regulatory issues, contact Schwalb at kschwalb@trsa.org.