TRSA Hosts Virtual Executive Exchange Meetings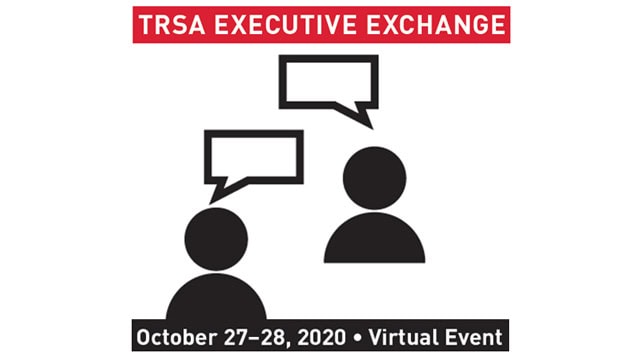 During these challenging times, TRSA continues to provide unique ways of delivering value to its operator members and associate supplier partners. Bypassing the obstacles of COVID-19, TRSA took advantage of the cloud-based video conferencing service Zoom and recently hosted the 2020 TRSA Executive Exchange. These information-sharing and networking meetings have typically been held in conjunction with live TRSA events, such as last year's Healthcare Conference in San Diego.
Previous Executive Exchanges hosted during the TRSA Annual and Healthcare Conferences have included nearly 75 associate supplier partners and nearly 110 linen, uniform and facility services decision-makers. Pivoting with the new reality for the 2020 event, participants were offered four short online meetings on two consecutive days (eight total meetings). The virtual format allowed for meetings to take place without in-person attendance and travel, which are currently restricted because of the ongoing pandemic. Initial feedback on the event was very positive, with participating members enjoying the convenience and stating that it gave the in-person format a run for its money.
"While we miss the interaction and in-person fellowship that our live meetings provide our members, we are grateful that technology allows us to continue TRSA's tradition of providing opportunities to match operator members with supplier partners," said TRSA President & CEO Joseph Ricci, CAE.
TRSA will continue to offer unique networking opportunities for its membership until we can gather safely in person again. The association's next virtual event will be the Marketing & Sales Summit scheduled for Nov. 17-18. Go to www.trsa.org/marketingsummit for more information and to register for the summit.