TRSA Reaches Out to Policy Leaders for Stimulus Deal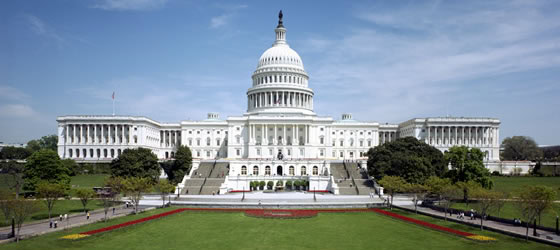 Click Here to Send a Letter to Elected Officials
View TRSA's Letter to Congress
Reaching out to leaders of the U.S. Senate and House of Representatives, TRSA is encouraging action on a stimulus package that has been stalled for some time in Congress. Additionally, TRSA is asking for your help in asking elected officials for action on this relief package now!
As of Aug. 7, we have just 100 letters sent, meaning 400+ elected officials have no idea you want their action on this package now! Don't assume someone else in your community will contact your elected leaders. We are at a critical juncture for additional COVID-19 relief for the linen, uniform and facility services industry.
Talks between House and Senate leaders and the White House are deadlocked, putting at risk needed liability protections for businesses, tax relief for struggling firms, and necessary enhancements to the Paycheck Protection Program (PPP). Your letters – to each of your elected officials (automatically prefilled using the webform here) – will make the industry's voice heard!
Among the items TRSA is looking for in the stimulus package to protect the linen, uniform and facility services industry are:
A second set of forgivable Paycheck Protection Program (PPP) loans
Improvements to Economic Injury Disaster Loans
Longer-term loans with partial forgiveness
Enhancements to the Employee Retention Tax Credit
Work Opportunity Tax Credit – a tax credit for customer and employee wellness investments
Safe Harbor protections from COVID-19-related litigation
Send your letter today by clicking here. Clicking the link will take you to TRSA's website where you can send your letters in a few quick steps. After clicking the link, you'll do the following:
Fill out the webform
See your message auto-populate to your appropriate policy makers (to the President, the Vice President and your specific members of Congress)
Press "review and send" to automatically send the letters
For additional impact, you can also copy and paste the text onto your company's letterhead and send to the officials listed
If you have any questions, contact Kevin Schwalb, TRSA's vice president of government relations, at kschwalb@trsa.org.
Outlining the need for action, Joseph Ricci, TRSA president and CEO, stated in the association's recent letter to Congress that, "TRSA's constituency within this market is on pace to erode by anywhere from 20 percent in the industrial sector to over 60 percent in the food-and-beverage and hospitality sectors before the winter holidays as customer sectors further roll back operations. Without any further action, the anticipated job losses will approach over 60,000."
In the letter to Congress, Ricci also highlighted the recognition of the linen, uniform and facility services industry as a "critical infrastructure" industry as designated by the Cybersecurity and Infrastructure Security Agency (CISA) of the U.S. Department of Homeland Security.